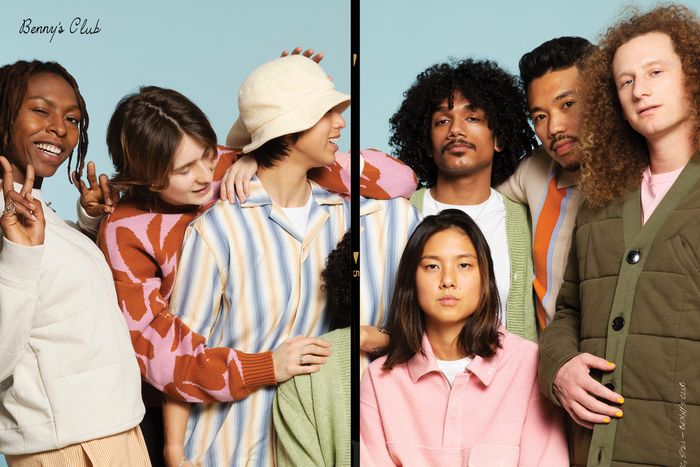 Last summer, over a hundred people gathered at Rockaway Beach to show solidarity against police brutality through surfing, a gentrified sport with indigenous roots. The protest was organized by the Black Surfing Association — a nonprofit organization established in 1975 — which has proved that surfers aren't all just blond, blue-eyed men. That day, another group was born to create more space for queer people of color: The collective, called Benny's Club, is now making more waves in a spring campaign from the New York–based brand Saturdays NYC.
In surf lingo, a "benny" is someone who isn't a local. Considering the way surfers are generally portrayed in the media, that's sort of how Benny's Club co-founders Momo Hudes and Johnny Cappetta felt. Their main goal is to build a more inclusive and diverse New York surfing community by providing a safe space for queer people of color to try the sport, connect with nature, and simply hang out at the beach.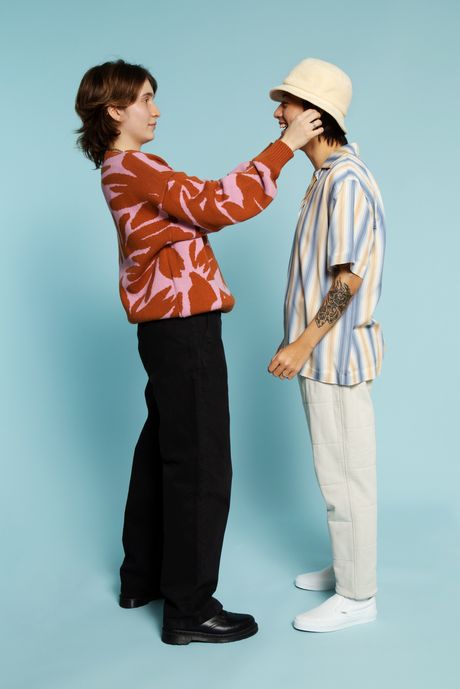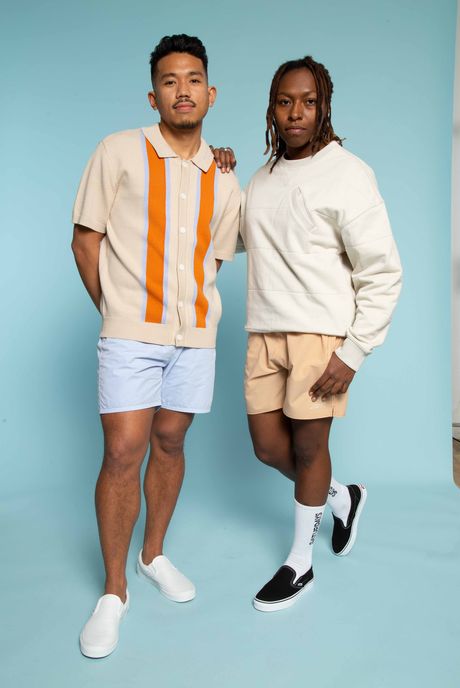 Feeling the weight of prolonged separation in lockdown, the team behind Saturdays NYC was inspired by Benny's Club's enduring and growing community. "When we learned about the club's mission, we knew we wanted to give them our full support and amplify their efforts to the wider surf community because everyone should be able to feel comfortable in the lineup, no matter their identity or their ability," Morgan Collett, a co-founder of Saturdays NYC, told the Cut.
For Benny's Club, it's just the beginning. "We're really appreciative of the attention and support Saturdays NYC has given us to do our work, trying to make the ocean a place for anyone to reconnect to themselves and our habitat," Cappetta said. "Surf culture's hypernormativity has really been driven by surf companies, and the image they sell makes it hard for nonwhite and queer people to see themselves surfing. That said, the industry is slowly catching on, and it's been heartening to see support going to small surf-activist organizations pushing for inclusion and accessibility."
The good vibes emanating from the members of Benny's Club meld well with the collection, which is built on hues found in sand, water, sunsets, and cotton-candy skies. There are cardigans, tees, fleeces, and sweater-vests as well as swim shorts and Hawaiian shirts to get you excited about sunny beach days this summer. Shop it all here.