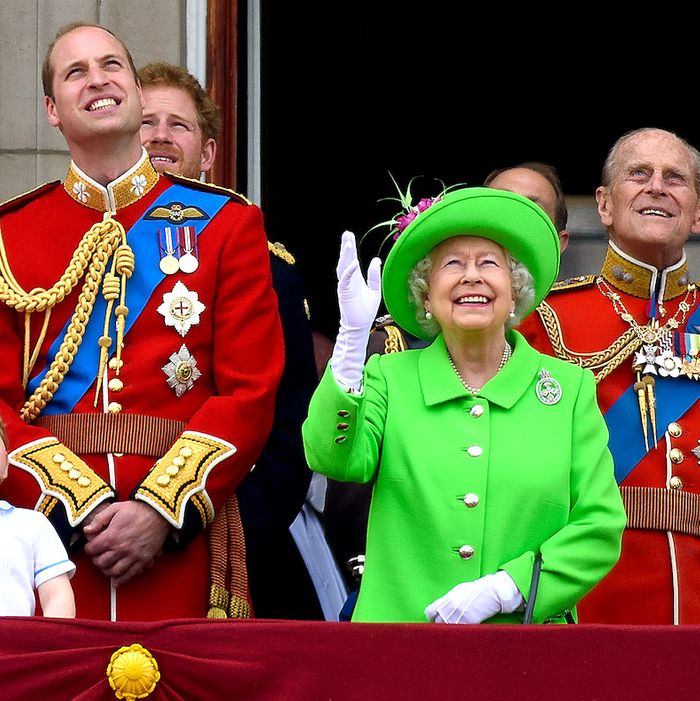 Okay!
Photo: Ben A. Pruchnie/Getty Images
The British royals may not have spoken to Meghan Markle since she and Harry sat down with Oprah to discuss her experience of racism within the monarchy, but please be advised, they are listening. Or, they surely will be as soon as they begin the "'listen and learn' exercise" that will apparently be part of the Firm's forthcoming diversity training.
The Daily Mail reports, and the BBC confirms, that residents of Buckingham Palace, Clarence House, and Kensington Palace — so, the Queen and Prince Philip; Prince Charles and Camilla; and Prince William and Kate Middleton — will soon be "speaking to a range of businesses and individuals about how the monarchy can improve representation" when it comes to race, ethnicity, ability, and LGBTQ+ communities. A palace source added that they are also considering bringing in a "diversity chief" to overhaul "the policies, procedures, and programmes [already] in place," because (as this person put it) "we haven't seen the progress we would like and accept more needs to be done. We can always improve."
The Mail's source suggested that the crown's inclusivity initiative was actually underway even before Meghan and Harry told Oprah that the royal family had expressed "concerns … about how dark [Archie's] skin might be." During that conversation, Meghan also recalled a pointed lack of palace protection and support amid relentless, often racist tabloid harassment left her feeling like she "just didn't want to be alive anymore." Following the interview, the Queen issued a statement saying the family was "saddened," if not expressly sorry, "to learn the full extent of how challenging the last few years have been for Harry and Meghan." She also added that — "while some recollections may vary" — "issues … of race" would be "addressed by the family privately." Prince William then chimed in to say that the Windsors "are very much not a racist family."
They are, however, continuing their investigation into claims that Meghan bullied her staff; claims she and Harry called "a calculated smear campaign," because they surfaced right before the Oprah interview aired. This appears to have hampered communications between Harry and his relatives, but as far as the "listen and learn" goes, the BBC reports that the royals "wanted to get this right." Huh!