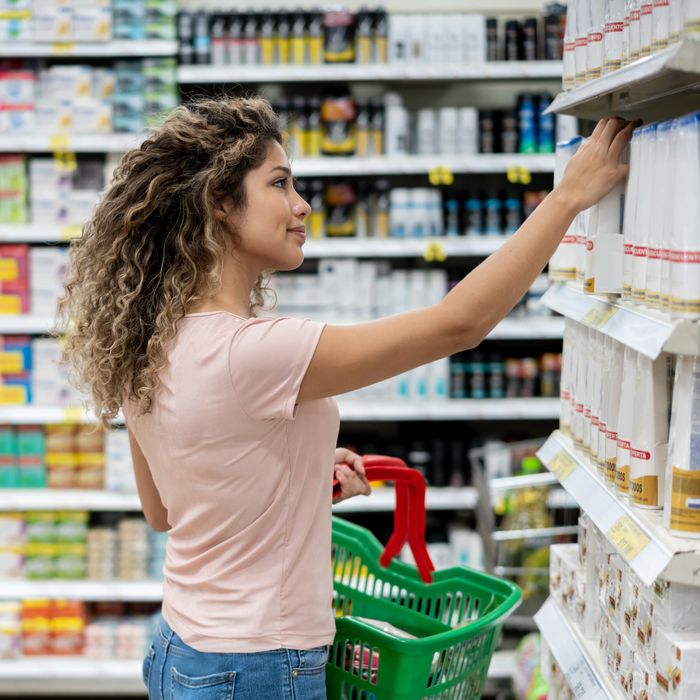 While most are hoping for a return to "normalcy" after the pandemic is over, you won't find it on certain beauty packaging — for a good reason. Unilever, the parent company to brands like Dove, Axe, and Vaseline, has pledged to remove the word "normal" from its brand messaging. The move is part of its Positive Beauty vision and strategy, aimed at challenging narrow beauty ideals.
The idea came following a nine-country study (the U.S., China, Brazil, and six others were included) commissioned by the brand and featuring 10,000 participants. The study found that a large majority of people felt negatively about the usage of the word "normal" on product packaging. Seven in ten people, and eight in ten people aged 18–35, believed that it had a negative impact. Two-thirds of people agreed that removing the word "would inspire them to feel more positive about the way they look."
In a press release, Sunny Jain, president of Unilever Beauty & Personal Care, said: "With 1 billion people using our beauty and personal-care products every day, and even more seeing our advertising, our brands have the power to make a real difference to people's lives. As part of this, we are committed to tackling harmful norms and stereotypes and shaping a broader, far more inclusive definition of beauty."
"We know that removing 'normal' from our products and packaging will not fix the problem alone, but it is an important step forward. It's just one of a number of actions we are taking as part of our Positive Beauty vision, which aims not only to do less harm, but more good for both people and the planet." The brand also announced that it is committed to showing greater diversity in its ads and will end all Photoshopping that affects body shape, size, proportions, or skin color.
The New York Times reports that the change will affect over 200 products. In the future, all hair and skin types will be "normal." Unilever hopes to have it complete by March 2022.