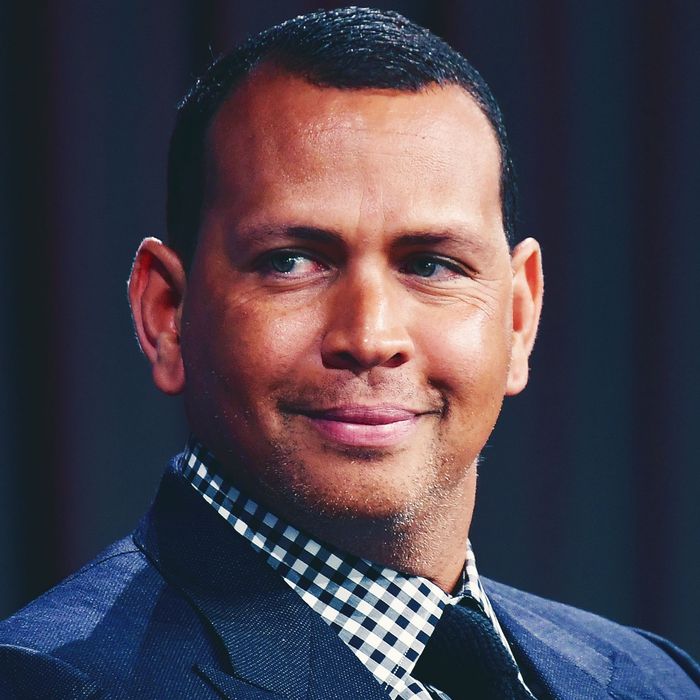 Alex Rodriguez thinking about all the thirst traps he can post.
Photo: Michael Loccisano/Getty Images
Alex Rodriguez is doing great! He's fine! And he wants you to know that he looks a little different now. Yesterday, apropos of nothing — definitely not related to his split with Jennifer Lopez earlier this month — Rodriguez posted a side-by-side on Instagram of himself in December 2020 and April 2021. The caption reads, "left the Dad-bod in 2020," which, in Breakup, translates to "Please, for the love of God, someone look at me."
Some key differences in the photos: December A-Rod is cheesing, wearing a cream sweatsuit and matching jacket. It is a peak quarantine 'fit. December A-Rod is the kind of guy you'd ask to watch your stuff at a café while you ran to the bathroom.
April A-Rod, however, is stoic, looking off-camera, and definitely had a conversation before the picture was taken that started with, "Should I undo one shirt button or two?"
It appears A-Rod has moved beyond the "grieving" stage of post-breakup behavior. Recall the Instagram Story in which he shared a Coldplay tribute to Lopez just days before public news of their split. In the 11-second clip, he pans over photos of the two of them together while "Fix You" plays in the background. (Also, in one frame, there's a picture of Jennifer Lopez and her Hustlers co-star Constance Wu next to a photo of Barbra Streisand and Judy Garland?? I NEED ANSWERS.) The video ends on "Jennifer + Alex" written in a heart in the sand as we hear "tears stream down your faaaace."
Well, looks like he's done crying. So expect to see A-Rod on a Raya profile near you this summer.