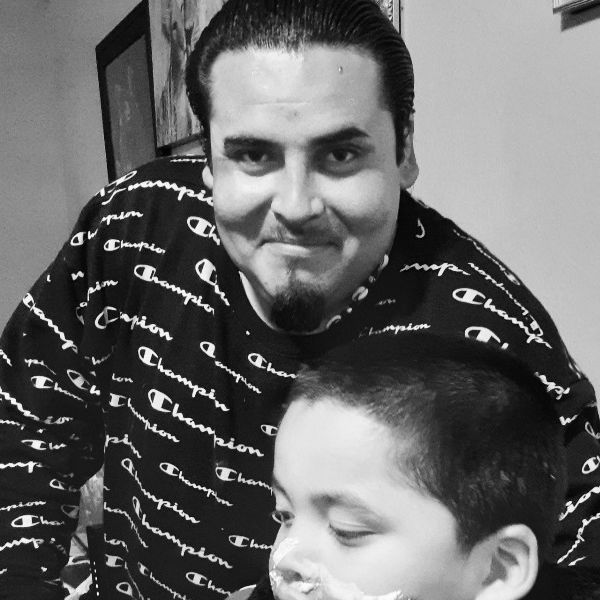 Body-cam footage released on Tuesday shows 26-year-old Mario Gonzalez was pinned down by three officers for more than five minutes before he died on April 19. The officers were responding to calls about a man who appeared intoxicated and was loitering in a local park in Alameda, California. The video shows officers from the police department telling Gonzalez to put his arms behind his back, even though he was not acting violently. In the video Gonzalez seems confused, mumbling to himself and telling the three officers, "Don't do it," before they pin him facedown to the ground using their arms, elbows, and knees. They tell him, "We're going to take care of you," while Gonzalez cries out in pain multiple times; when one of the cops suggests rolling the man on his side, another replies, "I don't want to lose what I got." After they had pinned him down for five minutes, the officers realized Gonzalez was unresponsive and started to administer CPR. He later died in police custody.
Gonzalez's death occurred a day before former police officer Derek Chauvin was convicted of murder after kneeling on George Floyd's neck for more than nine minutes. "Everything we saw in that video was unnecessary and unprofessional," Gonzalez's brother Gerardo said at a news conference yesterday. "The police killed my brother in the same manner that they killed George Floyd." Gonzalez had a 4-year-old son.
The initial police report said he died of a "medical emergency," but an autopsy is still underway. Experts in the Chauvin trial testified that restraining people on their stomach is dangerous because it could cut off airflow. "His death was completely avoidable and unnecessary," a lawyer representing Gonzalez's family told the New York Times. "Drunk guy in a park doesn't equal a capital sentence."
While Chauvin's conviction has dominated headlines in recent weeks, a string of Black and Brown people killed by cops is a brutal reminder that police violence is an ever-present threat. During Chauvin's trial, ten miles from the courthouse, 20-year-old Daunte Wright was shot and killed by cops during a traffic stop, his death also captured by body cameras. Less than 30 minutes before Chauvin's guilty verdict was announced, 16-year-old Ma'Khia Bryant was shot to death by police in Columbus, Ohio. Then, the next morning, Andrew Brown Jr. was shot five times by cops in North Carolina who were tasked with serving him a warrant. Footage of the incident has not yet been released to the public, but the family's lawyer referred to the 42-year-old's death as an "execution" and cited an independent autopsy report that showed he was shot in the back of the head.
The three officers involved in Gonzalez's death have been placed on administrative leave and both the Alameda County sheriff and district attorney's office are investigating the incident. For now, his mother wanted people to know her son was not a criminal and that the police had no right to kill him. "We are human," she said at a recent press conference. "We are not cockroaches."