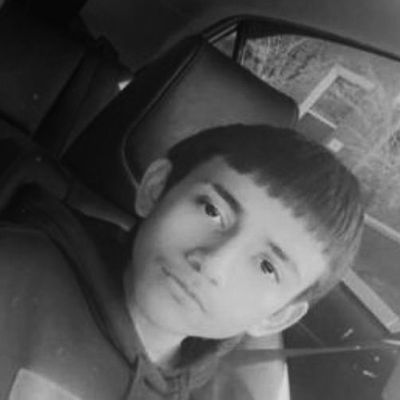 Elizabeth and Adam Toledo.
Photo: GoFundMe
In the days after Chicago police shot and killed a 13-year-old boy, his mother was left trying to piece together how her son ended up dead. While law enforcement claimed that the boy, Adam Toledo, died in an "armed confrontation" with police in the early hours of March 29, his mother was only provided sparse details about Adam's last moments.
"I just want to know what really happened to my baby," his mother, Elizabeth, said at a news conference in early April.
In the immediate aftermath of the shooting, the case was met with intense scrutiny. Not only did it take police days to identify Adam and notify his family that he had been killed, but authorities initially dismissed calls to release the body-cam footage from the incident. Officials finally released video of the shooting on April 15, which showed that Toledo had his hands in the air when he was shot.
Here's what we know about the case.
Adam Toledo, 13, was fatally shot by police on March 29.
When police visited the Toledo's home on Chicago's West Side on the afternoon of March 31, Elizabeth thought that they were responding to a missing-person report she had filed days earlier on Adam, the Washington Post reports. Elizabeth hadn't seen her son — one of five children — since the evening of March 28, the day they attended a memorial service for a relative, she told the Chicago Sun-Times. Instead, authorities told Elizabeth that they believed her son had been fatally shot days earlier, and requested she identify his body at Cook County Medical Examiner's Office.
Elizabeth was later told that Adam died in an "armed confrontation" with police in Chicago's Little Village neighborhood around 2:30 a.m. on March 29, when police responded to reports of gunfire. At the scene, officers say they "observed two males in a nearby alley," one of whom was armed, and who they pursued by foot. One of the people was 21-year-old Ruben Roman Jr., who prosecutors have since said fired the gunshots that brought officers to the scene, and is now facing charges of child endangerment, aggravated unlawful use of a weapon, and reckless discharge of a firearm for his role in that night's fateful events. The other was Toledo, who was shot once in the chest and pronounced dead at the scene — and who police did not identify for days. (Police blame the delay on Ruben, who they claim gave a false name for Toledo.)
Authorities initially withheld body-camera footage.
Following the shooting, activists and the Toledo family demanded that body-camera footage be released. "At this time, the family doesn't have all the information," lawyer Adeena J. Weiss Ortiz, who's representing the family, said at a news conference. "All we know at this time is a 13-year-old boy died."
While the Civilian Office of Police Accountability confirmed that the shooting was captured by body camera, it initially refused to release the footage to the public, explaining that, because of Toledo's age, doing so would violate a state law known as the Juvenile Court Act. However, the agency said it would release other evidence pertaining to the case — including 911 calls and police reports — within 60 days of the shooting.
The agency's decision to withhold evidence as crucial as video footage was met with sharp furor. Calls to share the footage intensified, quickly gaining the support of city and police officials. "We must release any relevant videos as soon as possible," Chicago mayor Lori Lightfoot said in a series of tweets, adding that "transparency and speed are crucial." Chicago police superintendent David O. Brown also called for the footage to be made public.
On April 2, the civilian accountability office heeded to the public's demands, announcing it would release the video.
The accountability agency has since released the footage.
On April 15, after sharing it first with Toledo's family, the Civilian Office of Police Accountability released the body-cam footage of the shooting, as well as additional third-party surveillance and a slowed-down compilation of the events. In a statement through attorneys, Toledo's family said that the experience of watching the footage was "heartbreaking." Their reaction was echoed by Lightfoot, who called the videos "incredibly difficult to watch" in a press conference ahead of their release. (She also called the case "complicated and nuanced," and asked that people respond "peacefully," which has elicited intense criticism.)
In the body-cam video from the officer who fired the shot, the officer identifies himself as police as he chases Toledo, demanding that he "stop right fucking now." Toledo appears to obey, as he comes to a halt and turns toward the officer with both his hands up. The officer then yells, "Hey, show me your fucking hands, drop it," even though Toledo's hands are already raised, and he is not holding a gun, as prosecutors had previously claimed. Then, the officer fires one shot at the boy, who collapses to the ground, where he is later pronounced dead.
(Police claim that a gun was recovered a few feet away from where Toledo died; footage reviewed earlier by prosecutors shows the gun on the ground was the same one that Roman had fired earlier in the night.)
The officer who killed Toledo has not yet been publicly identified.
Meanwhile, little is known about the police officer suspected of fatally shooting Toledo, who has not yet been publicly identified. According to a Chicago PD news release, the officer has been placed on "routine administrative duties" for 30 days.