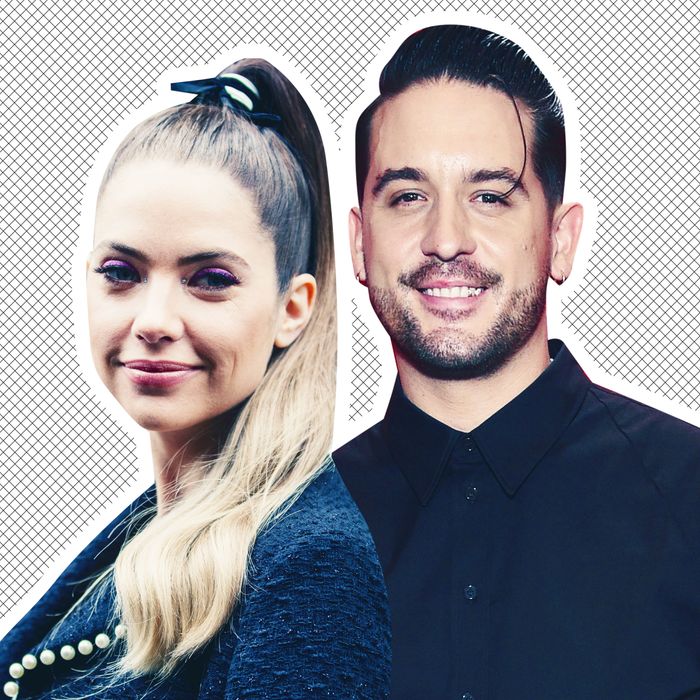 Sigh.
Photo-Illustration: by The Cut; Photos: Getty Images
Hmm. Well! I don't really know how to break this news gently so I will just lay out for you what I have recently learned without trying to cushion the blow. G-Eazy? Forgiven, apparently. By whom? Former and allegedly current girlfriend Ashley Benson. E! "exclusively" reports that this couple, broken up for only, like, two months, have "officially reconciled."
"Ashley forgave G and they got over their heated argument that happened a month ago," an unnamed source who claims to be close to the couple told E! "Ashley and G are both obsessed with each other and have a lot of fun together."
And to think, it was only in February that various other sources were saying Benson and G-Eazy — whose friends initially presumed their union to be a fling, given Benson's then-recent breakup with Cara Delevingne — split because they "had been fighting a lot." Word was she "didn't like the way he was acting around her," "couldn't stand him talking about other women," and "felt he hadn't been fully committed to her." Apparently, things "did not end well" between them. But that was then and this is now; now, E! reports, "they are on good terms" and "want to make it work."
As for why they resumed communications in the first place, G-Eazy reportedly got in touch with Benson because he "wanted to make it right," which led to them "spending a lot of time together" these past two weeks. The pair are also co-starring in a "pandemic-inspired slasher movie" called 18 & Over, so, possibly that had something to do with it. Anyway, E!'s informant maintains that "everything has blown over," which is nice for them and unsettling for me, a person who finds it impossible to trust G-Eazy's slut bang. I, for one, am unable to get past it.