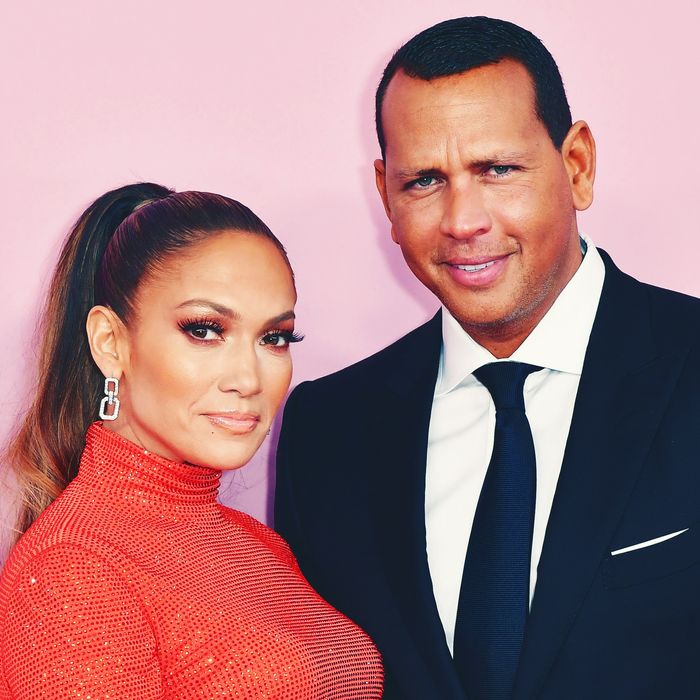 J.Lo and A-Rod.
Photo: Angela Weiss/AFP via Getty Images
Oh my God, the rumors were true: Jennifer Lopez and Alex Rodriguez have called it quits. Wedding bells are no longer on the horizon. They are, as they announced in a joint statement to Today, relegating each other to the friend zone.
"We have realized we are better as friends and look forward to remaining so," the statement reads. "We will continue to work together and support each other on our shared businesses and projects. We wish the best for each other and one another's children. Out of respect for them, the only other comment we have to say is thank you to everyone who has sent kind words and support."
With all due respect to this (former) quintessential New York couple, who we are sending strength, this news is not exactly shocking. For the past few weeks, we've been hearing from a slew of unnamed sources that the couple was going through "a rough patch" — and it was even reported at one point that they had broken up, which, at the time, they emphatically denied. Which may have been true, at the time. Maybe the couple, who dated for four years, and was engaged for two and a half, was still attempting to salvage the relationship at that point. Maybe they weren't lying when they said, in mid-March, that while they were "working through some things," "all the reports" of a split were "inaccurate" — and were subsequently photographed looking relatively cozy in the Dominican Republic.
But then came the photos of J.Lo just a few days back, in which the massive rock A-Rod gave her was noticeably missing from her ring finger. And, well, here they are now, entering the dating pool just in time for what will likely be a wildly horny summer. Godspeed to them both.