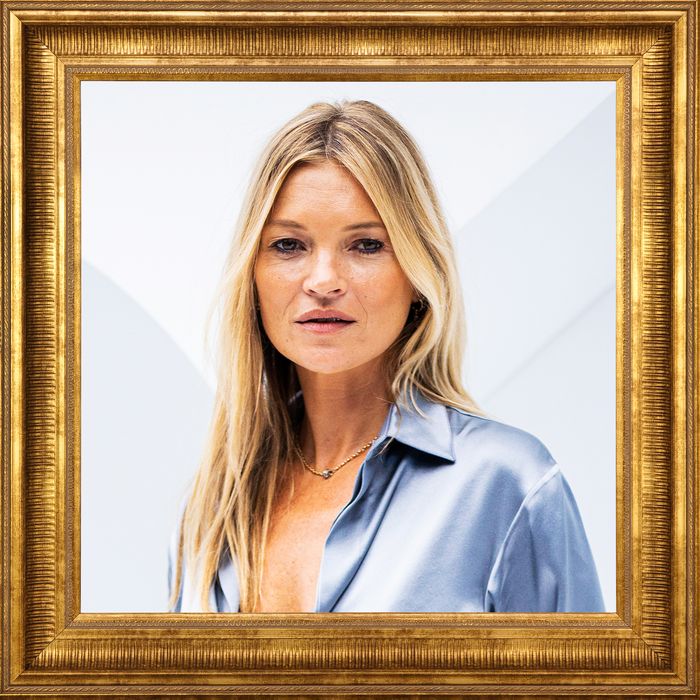 Photo-Illustration: by The Cut; Photos: Getty Images
Well, it's happening: NFTs have breached the fashion scene. On Friday, Kate Moss announced that she'd partnered with @MITNFT to mint three different videos of herself as non-fungible tokens, putting their ownership up for auction on a platform called Foundation.
Maybe she read our handy, fashion-friendly explainer. (If nothing in the previous paragraph made any sense to you, maybe you should too.) Or, maybe she's just gotten really into tech during the pandemic.
"NFTs are interesting to me because it's a new medium for art that I can participate in directly and be in control of my image," the supermodel wrote in a statement. At the moment, digital artists are the ones making headlines for their NFTs. But it makes sense that models and creatives like Moss would be intrigued by the idea of digital image ownership as well. As Emily Ratajkowski expressed in her essay "Buying Myself Back," models often have limited control over their own likeness. By minting videos of herself as NFTs, Moss can basically create a certificate of authenticity verifying the original. She can also write terms and conditions into the NFT, which could allow her to profit off of, or have some control over, subsequent resales.
Moss's first foray into NFTs involves a triptych of three different videos that capture intimate moments with the supermodel at home. There's "Drive with Kate," "Walk with Kate," and "Sleep with Kate." Each will be sold as an edition of one and will be accompanied by a unique audio certification acknowledging the buyer(s), recorded by Moss herself. As an added bonus, the buyer(s) will also be recognized in a social post on @KateMossAgency as the owner of a "Kate Moss Moment in Time."
In case you're interested, the auction will go live Tuesday at 9 a.m. ET for 24 hours. Part of the proceeds from the sale will go to fellow model Adwoa Aboah's mental-health advocacy organization Gurls Talk, which provides resources and a safe space for women and girls, imparting mental-health support.
Is this just the beginning of models minting images of themselves as NFTs? Only time will tell. "Time is the thing that there is never enough of and that waits for no-one," Moss added in her statement. "I'm intrigued by who will want to own a moment of mine."