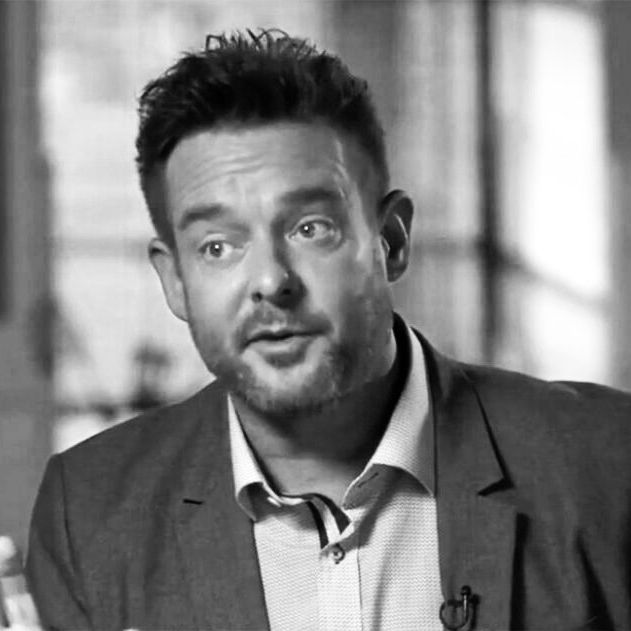 Sgt. Jonathan Mattingly.
Photo: ABC NEWS
Over a year after plainclothes officers broke down Breonna Taylor's door and opened fire in her South Louisville apartment, where she was struck by six bullets and left to die on her hallway floor, none of the officers involved in the no-knock raid have been charged in connection with her death. One just got a book deal, though.
The Courier Journal reported this week that a book by Sgt. Jonathan Mattingly, one of the cops who shot Taylor, will be published by Tennessee-based Post Hill Press. The publisher, which is distributed by Simon & Schuster, focuses on "Christian and conservative political books," and boasts embattled representative Matt Gaetz and far-right provocateur Laura Loomer among its most high-profile authors. While Mattingly is still "in the process of writing" the book, he told the outlet, he offered up its working title, The Fight For Truth: The Inside Story Behind the Breonna Taylor Tragedy.
One doesn't have to search far to get a sense of the picture Mattingly will attempt to paint. As outrage over Taylor's death began to mount, he railed against what he characterized as misinformation, while promoting claims that have been proven to be inaccurate. He's said that he believes that he and the other officers "did the legal, moral and ethical thing that night," as he wrote in an email to his colleagues last fall. This is the officer who sued Taylor's boyfriend, alleging that Kenneth Walker — who watched his girlfriend bleed to death — caused Mattingly "severe trauma, mental anguish and emotional distress." (After officers broke down Taylor's door without announcing they were police, Walker legally fired his gun in self-defense, striking Mattingly in the thigh. He required emergency surgery.) While the other two officers who were involved in the raid have since been fired, Mattingly is still employed by the department.
The backlash over the book was swift and scathing. "This is absolutely disgusting, and @simonschuster (why is it ALWAYS S&S?) should be ashamed of itself," author Celeste Ng tweeted, alluding to all the other right-wing figures Simon & Schuster has offered a platform. One petition, demanding the cancellation of the deal, garnered more than 30,000 signatures.
Late Thursday evening, the company announced that it would no longer be distributing the book. "Like much of the American public, earlier today Simon & Schuster learned of plans by distribution client Post Hill Press to publish a book by Jonathan Mattingly," reads the company's statement. "We have subsequently decided not to be involved in the distribution of this book." According to the New York Times, it's not clear what impact the announcement will have on the book's release, which is due to be scheduled for this fall.