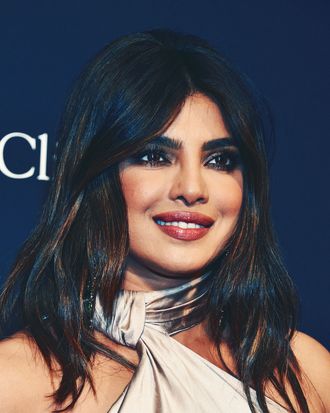 Photo: Gregg DeGuire/Getty Images
Over the past few weeks, India has seen a catastrophic COVID surge, recording record numbers of new cases every day. This week, actress Priyanka Chopra Jonas announced that she has set up a fundraiser to help aid the crisis in her home country.
Currently, India is facing an exhausted health infrastructure, with hospitals overwhelmed and lacking critical medical supplies, especially supplemental oxygen. "I'm hearing from my friends and family in India about how hospitals are at capacity. There are no rooms in ICUs, ambulances are too busy, oxygen supply is less, crematoriums are having mass cremations because the volume of death is so much" Chopra said in an IGTV video. In the caption, she added: "People are dying in record numbers. There is illness everywhere, and it's only continuing to spread and kill at great speed and scale."
Chopra Jonas and her husband, Nick Jonas, set up a fundraiser with GiveIndia to raise money for oxygen supply, Covid care centers, testing, and vaccination efforts. Currently, the fundraiser has raised just over $400,000.
"There is so much left to do and we hope that this momentum we have built will continue," Chopra wrote in a caption of a video she posted with her husband to raise awareness about the fundraiser.
You can donate here.