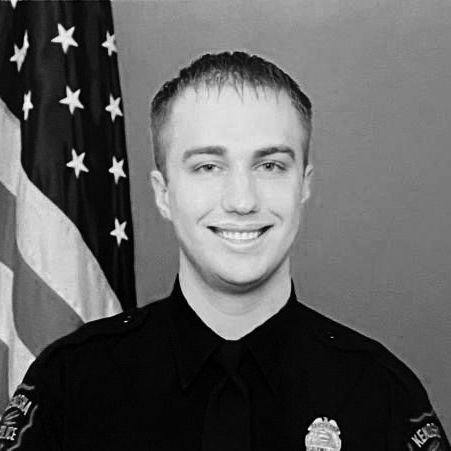 Kenosha Police Department officer Rusten Sheskey.
Photo: AP/Shutterstock
Police in Kenosha, Wisconsin, announced this week that Rusten Sheskey, the officer who shot Jacob Blake, is back on the job. Apparently, the department concluded that Sheskey's conduct — shooting a Black man seven times in the back at point-blank range last summer, leaving him paralyzed — was "within the law."
"Officer Sheskey was found to have been acting within policy and will not be subjected to discipline," Kenosha police chief Daniel Miskinis said in a statement, citing internal and external reviews. Sheskey had been placed on administrative leave after the shooting in August of last year and returned to duty on March 31.
The announcement comes months after a local prosecutor declined to bring criminal charges against Sheskey or any of the officers involved in the shooting, explaining that he could not disprove Sheskey's assertion that he was acting in self-defense because he feared Blake would stab him. (Although investigators did find a pocketknife in Blake's car, Blake says he had tossed the weapon into his vehicle and was prepared to surrender before Sheskey fired seven shots into his back.) The decision left Blake and his family "immensely disappointed," prompting them to pursue alternative avenues of justice. Last month, Blake filed a federal civil-rights lawsuit against Sheskey accusing him of using excessive force.
Blake's uncle Justin Blake told the Kenosha News that the decision to clear Sheskey to return to duty was "just outrageous." He added, "We think it is an attempt to further harm the African American community." Racist police violence is again at the forefront of the nation's consciousness after a Minnesota police officer fatally shot 20-year-old Daunte Wright during a traffic stop on Sunday; just ten miles away, the trial of Derek Chauvin, the officer accused of killing George Floyd, extended into its 11th day.