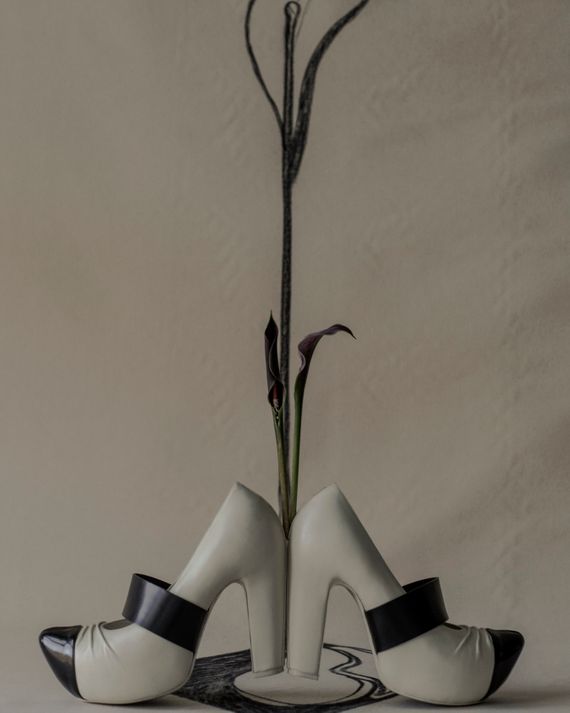 For his spring-summer 2021 collection, Louis Vuitton designer Nicolas Ghesquière played with the idea of blurring boundaries. It was October, in the middle of the pandemic, and in lieu of a live audience, the runway show was broadcast virtually to viewers around the globe. The brand used 360-degree cameras and green-screen walls to blend the physical and the digital. (There's a new word for this — 'phygital' — but it's not very chic.) The collection itself was also fluid, playing with the space between masculine and feminine. Ghesquière wanted it to be genderless.
It's perhaps for this reason that the shoes (above) seem neither here nor there; they're hard to define. On the one hand, they're puffy platform pumps with an '80s silhouette. On the other, they have the nose of a traditional clog and the strap of a cutesy mary jane. They're a little unresolved, a little unforeseen. We're left to describe them as "of the moment."
Every product is independently selected by our editors. Things you buy through our links may earn us a commission.