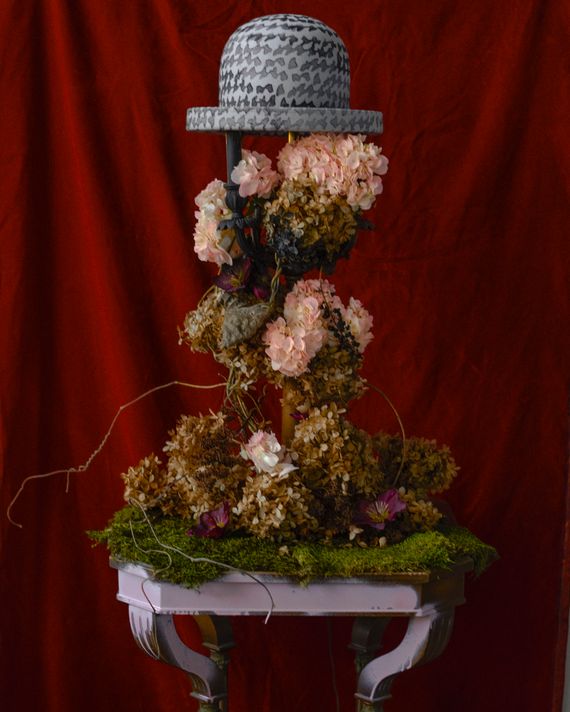 For Nina Ricci's spring collection last year, designers Rushemy Botter and Lisi Herrebrugh, who are a couple in real life, were inspired to make colorful, oversize hats in the shape of parasol umbrella caps. If you think about it, it's not very often that you see fancy-looking hats on the runway — especially not ones this big and costumey. So they definitely stood out.
Once a common accessory, the formal headpiece fell out of favor when wardrobes in general became more causal. Now, baseball caps are the norm. But spring 2019 arguably ushered in the return of the statement hat in fashion. Nina Ricci kept making them in different shapes, sizes, and colors. (The houndstooth bowler above is from the spring 2021 collection, and was worn with a matching suit.) Rihanna was spotted wearing a big fuzzy hat this winter. And Marc Jacobs has been playing dress-up with hats throughout lockdown. The playful, exaggerated energy around them would make Bill Cunningham, a former hatmaker himself, proud.
Every product is independently selected by our editors. Things you buy through our links may earn us a commission.