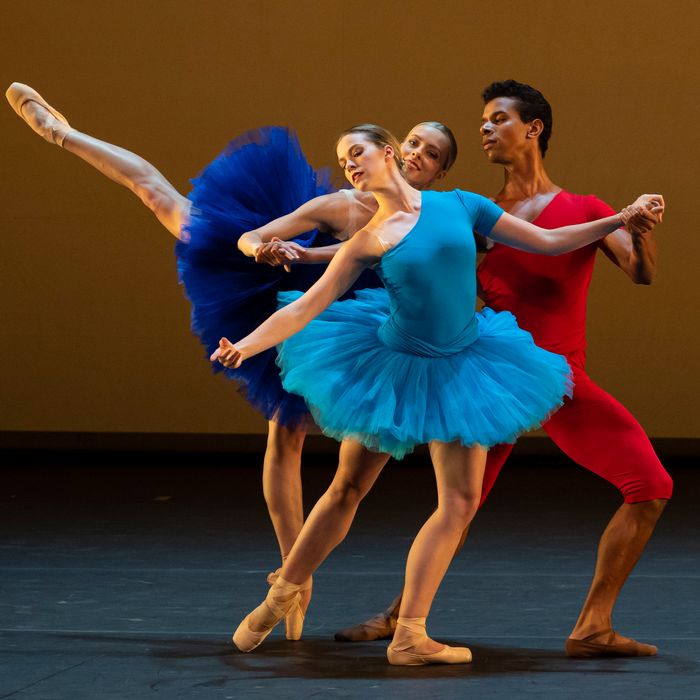 Photo: © Todd Rosenberg Photography/© Todd Rosenberg Photography
Victor Glemaud has brought his designs to the ballet. On April 25, the American Ballet Theatre debuted Lauren Lovette's La Follia Variations in costumes by the leisurewear designer. The colorful collaboration was a part of American Ballet Theatre's Uniting in Movement in Segerstrom Hall — the first performance to take place there since live theater shut down in March of 2020.
The project felt particularly meaningful to Glemaud because he grew up in Queens, taking the train into Manhattan to see matinee shows. "I love ballet, theatre and all the visual arts New York City has in abundance — all of which we have been unable to do, " he said. "For me, this proves doing the work pays off. The first thing I saw in an in-person performance after lockdown featured my designs! Truly unforgettable."
Read on to see the designs and learn more about the process of creating them.
Glemaud and Lovette decided the outfits should have bold colors and a modern silhouette. "To ideate, we hung up framed artwork throughout my live/work space," he explains. This led them to focus on one specific piece of art "which featured these beautiful jewel tones."
The process of designing for the ballet costumes was slightly different than what Glemaud is used to. "We had to color-test the tutus individually to ensure the tulle would hold vibrant and saturated hues — they do!" he says.
"Being at rehearsals for the three days leading to the first live performance was a daily learning experience in costume design," he explains. "Every time, I saw something different in the costumes as the lighting, hair and makeup and choreography refinements become final and the dancers perfected their craft." In the end, he describes the experience as "pure joy."
The performance will stream virtually May 12-26.