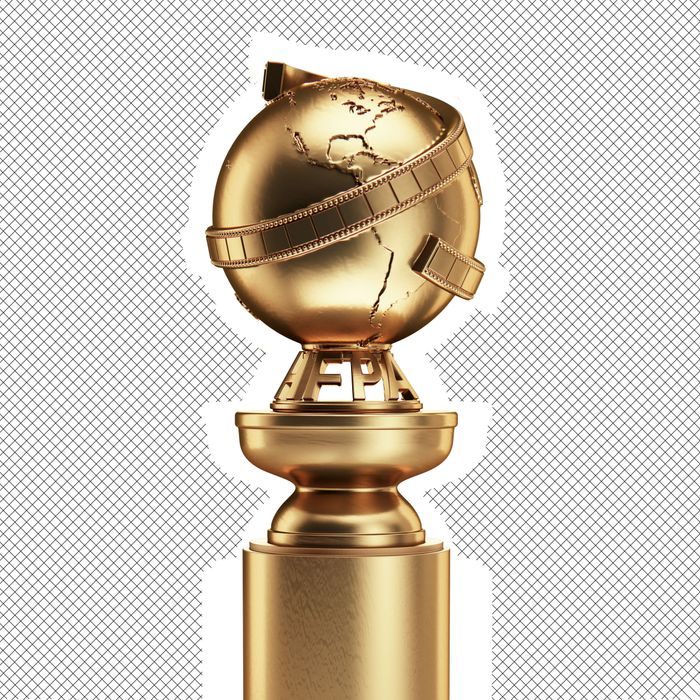 Photo-Illustration: The Cut. Photo: HFPA
Yesterday, NBC announced it would not be airing the Golden Globes next year, leaving the embattled ceremony networkless for the time being. Although ratings for this year's show plunged by some 60 percent, NBC's decision is ostensibly out of protest against the Hollywood Foreign Press Association, the group of foreign entertainment critics behind the awards show.
The HFPA is facing a long overdue reckoning. While the more prestigious Oscars have long had its own voting-body concerns, the makeup of the HFPA (and, in turn, the legitimacy of the awards) is, to put it lightly, bananas.
As Caity Weaver reported in the New York Times in 2019, there is very little known about the organization's voters — a group of some 90 people (in comparison to the Academy's over 8,000). The known members seem to include "freelancers from small-scale foreign publishing operations with scattershot output," while others, according to a 2015 Vulture investigation, seemed to have stopped writing, never wrote, or, as Weaver put it, "existed mainly in theory." There are, allegedly, no Black voters in the organization.
Beyond diversity concerns, the HFPA has been embroiled in various ethical transgressions. Weaver's piece noted a story from 2019, wherein former HFPA president Aida Takla-O'Reilly's byline appeared beneath what ended up being a fake interview with Drew Barrymore in Egyptair's in-flight magazine.
Meanwhile, a recent L.A. Times investigation revealed that, in the same year, over 30 HFPA members flew to France to visit the set of Emily in Paris. There, Paramount comped their stay at a five-star hotel that hovered around $1,500 a night. "They treated us like kings and queens," said one HFPA member to the Times. 
It was no wonder that the charmless Netflix show went on to receive two major nominations at the 2021 Globes, possibly the worst pick in a ceremony full of bad ones. As in past years, nominees in every category were majority white or the work of white creators, but the Emily in Paris of it all was particularly damning given that Michaela Coel's groundbreaking exploration of sexual assault, I May Destroy You — a show that topped almost every TV critic's list in 2020 — was fully snubbed.
If the Globes weren't a bellwether for the Academy Awards, maybe we could laugh about all of this, but it still is — in spite of all of this — a major awards ceremony. Of course, the HFPA has said it will change, but what else is it going to do when most major studios are refusing to work with it? Actors have been speaking out for some time now, and yesterday, Tom Cruise, of all people, returned all the Globe trophies he has won over the years in protest.
Still, it remains to be seen if the HFPA will reform or if the Globes will just … cease to exist. And if it does, well, good riddance.