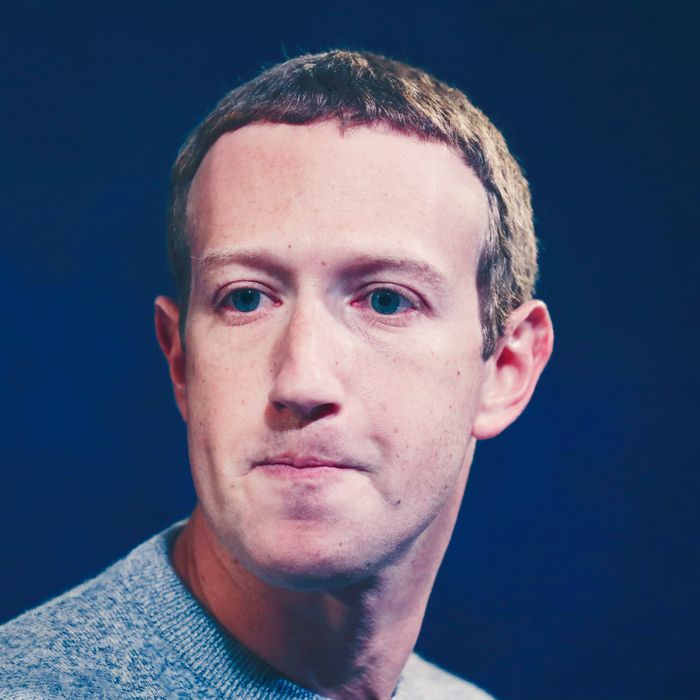 Womp-womp.
Photo: Drew Angerer/Getty Images
For many people, the idea of an Instagram specifically for kids may elicit a reflexive nope. Is it the prospect of hooking nine-year-olds on social media when they have their whole adult lives to be hounded by invasive ads that feels gross? Is it the fact that more than 20 million child-sex-abuse images cropped up across Facebook's platforms in 2020 alone? Is it the research suggesting that frequent exposure to unrealistic IG imagery has a negative effect on younger users' self-esteem? According to a letter from 44 of the nation's attorneys general to Facebook CEO Mark Zuckerberg, it's all those things and more.
"Use of social media can be detrimental to the health and well-being of children, who are not equipped to navigate the challenges of having a social media account," the AGs write, urging Zuckerberg to please "abandon" his recently reported plan to launch an Instagram for the under-13 set. "Further, Facebook has historically failed to protect the welfare of children on its platforms."
Rumblings of an Instagram Jr. began in March, when BuzzFeed News obtained an internal memo touting a forthcoming iteration of the app designed specifically for users age 12 and younger. As BuzzFeed News notes, the memo came just two days after Instagram published a post outlining its plans to make the existing product safer for its youngest users and acknowledging its pitfalls. According to a 2017 study out of the U.K., Instagram had the worst mental-health outcomes for teen users compared to YouTube, Twitter, and Snapchat. The researchers warned that Instagram's heavy emphasis on appearances (famously deceiving) invited users to "compare themselves against unrealistic, largely curated, filtered and Photoshopped versions of reality." And then there are the complaints about bullying and harassment among teen users, and the frequency of grooming, to consider.
When news of youth Instagram broke, the company's head, Adam Mosseri, told BuzzFeed that one vision for the venture would let "parents have transparency or control." In a statement to CNN, a Facebook spokesperson promised child users would not be bombarded with ads like their adult counterparts and suggested that their parents would have to be involved. Yet these assurances have not proved to be enough for many critics: A coalition of 35 children's and consumer organizations from all over the world, various members of Congress, and now all these attorneys general have implored Zuckerberg to drop the concept.
Citing a raft of research suggesting social media use takes a toll on young users' mental health, the AGs nodded to concerns that children "may not fully appreciate what content is appropriate for them to share with others, the permanency of content they post on an online platform, and who has access to what they share online." And then, they point out, Facebook has simply not done a great job of enforcing the safety and privacy protections it already has in place. (See the design flaw in Facebook's Messenger Kids that allowed its 6-to-12-year-old users to join group chats with people unapproved by their parents.) "In short," the AGs conclude, "an Instagram platform for young children is harmful for myriad reasons" and should not be allowed to exist. In my personal opinion … hear, hear!