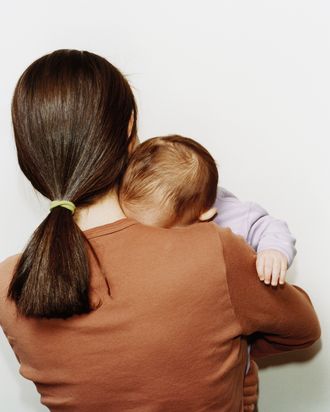 Well, it seems not many people were having babies during the pandemic. Despite early speculation about a baby boom, the number of births in the U.S. fell 4 percent in 2020, per new data from the CDC. The birth rate hasn't been this low since 1979.
There were, of course, plenty of babies born last year — 3,604,201, to be exact, a few of which I know. (Hi, babies!) However, the birth rate continues to trend downward, as it has for the past six years. While people in their late 20s and early 30s were responsible for the most births, a decline in birth rate was seen across all age and racial groups. So, if nothing else, you now have a statistical excuse to use the next time your family asks when you're going to have kids.
The CDC didn't specifically attribute the overall birth-rate decline to the pandemic, though some experts see a connection between the two. As Dr. John Santelli, a Columbia University professor, told AP News, "When there's a crisis, I don't think people are thinking about reproduction."
This checks out. It's hard to think about having kids when there's a global pandemic and you're worried about jobs, money, essential goods, the climate crisis, and just generally trying not to spiral into the abyss. Also, just speaking personally, the idea of raising a child during a pandemic is unfathomable for me, someone who let multiple houseplants die in 2020.
On a more hopeful note, a woman in Mali recently gave birth to nine babies. NINE. She alone is helping increase the global birth rate.