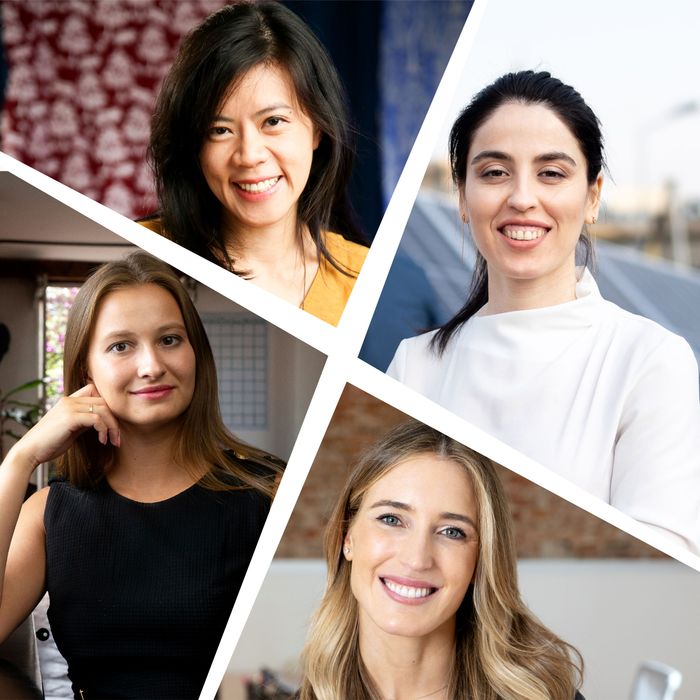 Photo: Cartier Women's Initiative
Since 2006, Cartier has used its brand to recognize and support women-owned and women-run businesses through the Cartier Women's Initiative (CWI), its annual entrepreneurship program. Each year, the program honors and provides financial assistance, networking opportunities, and mentorship to women-led businesses and initiatives.
This week, CWI hosted its annual gathering and award ceremony to honor its fellows and announce its laureates. This year's theme was "The Ripple Effect," in reference to CWI's fellows' "ripple of change" in their communities and the world. The three-day event brought together a group of entrepreneurs, activists, and business leaders on a virtual platform. Events included musical performances and dialogues on topics such as sustainability and social impact. On the final day of the event, CWI announced the eight laureates for 2021, picked from a pool of almost 900 applicants from 142 countries. The laureates will receive a cash prize of $100,000, as well as mentorship and networking opportunities. This year's list is particularly special, as Cartier Women's Initiative added an eighth laureate category for Science and Technology pioneership.
Below are the 2021 laureates:
Latin American & the Caribbean: Valentina Rogacheva, Mexico — Verqor gives data-based cashless credits to smallholder farmers who cannot access credit or financial services, which they can use to buy agricultural supplies on Verqor's platform.
North America: Rebecca Hui, United States — Roots Studio works with rural communities globally to digitize their cultural artwork into intellectual property for licensing.
Europe: Andrea Barber, Spain — RatedPower, a company that provides a software as a service (SaaS) product that discovers the smartest ways to design solar energy plants and automates their engineering to digitize renewable energy and maximize clean energy's potential.
Sub-Saharan Africa: Seynabou Dieng, Mali — Maya, a food-processing company specializing in grocery-store products using an inclusive model through partnership with farmers in Mali.
Middle East & North Africa: Basima Abdulrahman, Iraq — Kesk, a green-building services and solutions initiative based in Iraq that seeks to change the way buildings and communities are planned, structured, and maintained.
East Asia: Corina Huang, Taiwan and China — BonchaBio, a brand offering high-absorption candy pills, or "candyceuticals," to provide nutrition to people who have difficulty swallowing pills.
South Asia & Oceania: Rebecca Percasky, New Zealand — The Better Packaging Co., a company that seeks to end the global waste crisis through designing revolutionary, sustainable packaging to support e-commerce and retail.
Science & Technology Pioneer Award: Orianna Bretschger, United States — Aquacycl, an organic wastewater treatment system that makes energy-neutral wastewater treatments a reality.