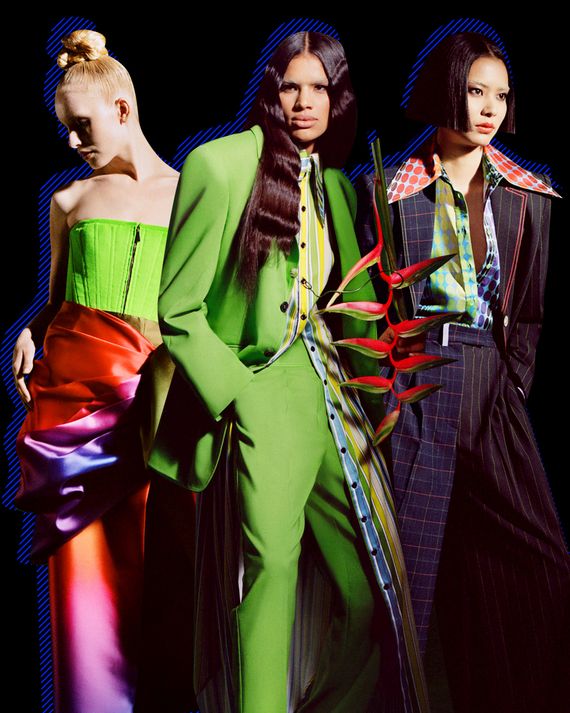 Photo-Illustration: by The Cut; Photos: Emmanuel Monsalve
So far this year, Christopher John Rogers has dressed the first female vice-president in U.S. history, designed a hit collection for Target, and been shortlisted for the LVMH Prize, which will be announced in the fall, worth about $360,000. Cash and accolades obviously matter to a young designer; indeed, the money Rogers received from the 2019 CFDA/Vogue Fund award allowed him to move his business out of his Brooklyn apartment and into a proper studio.
But the real difference is in the work. I've seen so many wunderkinds over the years flame out after their first rave seasons, or begin to repeat themselves, or follow the narrow visions and advice of retailers and press friends. Do red-carpet dresses! Add streetwear! But not Rogers. He must have steel in his Louisiana bones. He resisted when retail clients told him that daywear wasn't something they wanted from him, since he nicely filled a niche for ruffly party clothes in vibrant colors. His response to that was the lockdown collection he showed last fall. Not only did he show smart-looking pantsuits, outstanding knits, and shirtdresses, but, to my eye, he also crafted a new template for daywear. Of course, many people were stuck at home, wearing sweats and pj's, but "daywear" has long needed fresh thinking. On the runways, it has swung between cool but comfortable layers — the oversize coat with skinny pants or tights — and absurdly formal — "a ballgown worn to the bodega," as Rogers put it when we spoke earlier this week.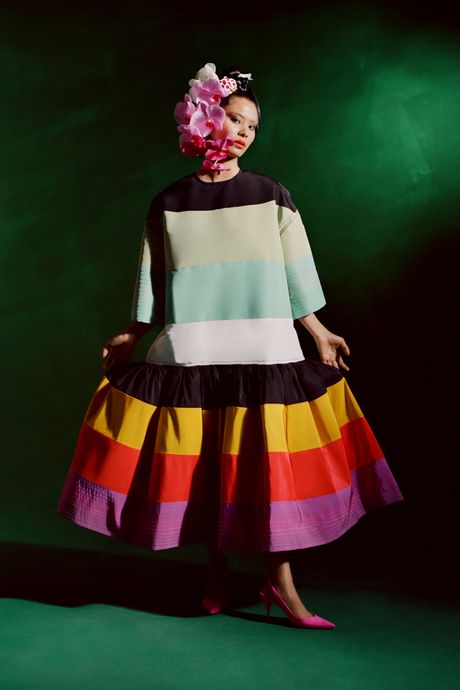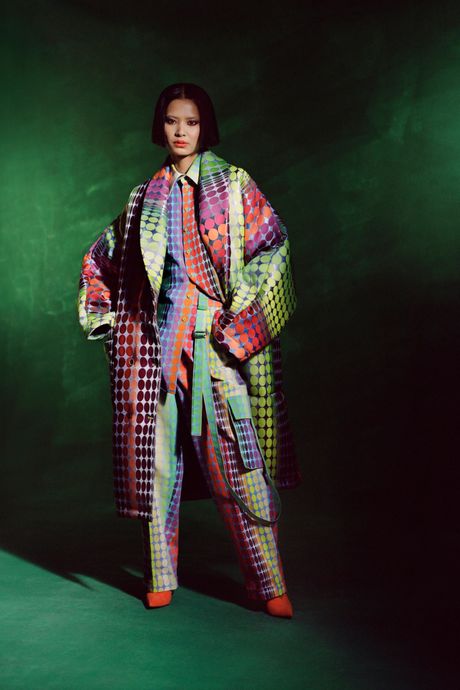 He added, "What's that same energy [of the ballgown at the bodega] without it being performative, without it saying, 'Look at me?'"
The fact that Rogers asks that question, and seeks an answer, is what makes him one of the most interesting designers, young or old, around.
His new collection, released today, advances a lot of that thinking. His pantsuits, with wide-leg trousers and in fresh shades of vivid green and lavender (he calls it "catmint," after the perennial), have a verve that has quickly become a signature. The tailoring is impeccable — enough of an improvement over designs from 18 months ago to be noticeable. And, in addition to his favorite wide-shoulder silhouette, he has a new, trimmer look. He's also turned his pointy-collared, dandy-style shirts into a CJR staple, now using marocain that feels, he said, like a vintage silk men's shirt. They come in the green and catmint tones, as well as a multihued dot pattern that he designed and Ratti, the Italian silk-maker, produced.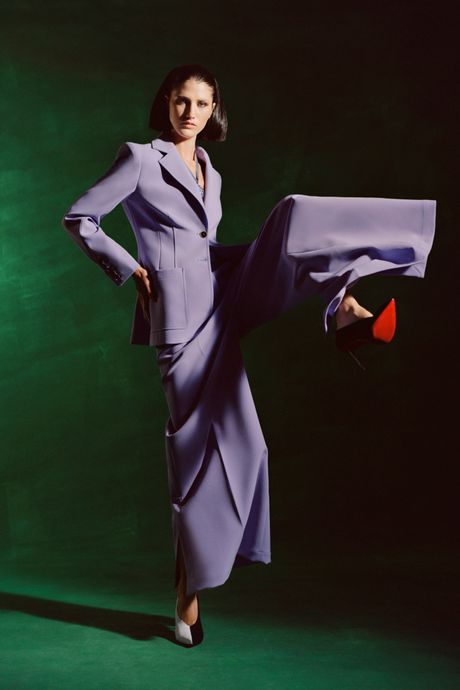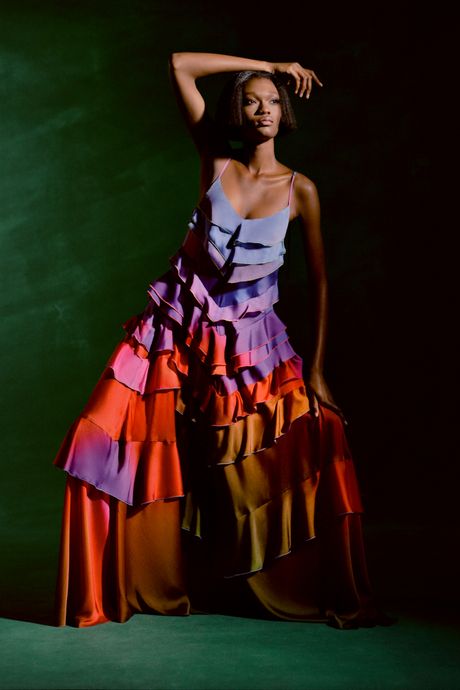 There's also a bunch of dresses that look natural in their playfulness, in particular a long white cotton shirtdress with a sash belt and a bib of pastel-tipped ruffles (based on a prom shirt) and a gorgeous, floaty, almost trapeze-shaped dress with tie at the neck and in that dizzy Ratti dot print. The collection will be delivered in November.
The pandemic turned out to be an incredibly productive time for Rogers, as it was for a number of designers. It gave him the mental space to further develop his aesthetic, refine his techniques, and lead the way with a new, less formulaic approach to day clothes — and just as people crave being out again. I can think of few designers, here or abroad, whose progress I am more curious about.
But don't expect Rogers to necessarily rejoin New York Fashion Week in September, when live shows are expected to resume. "I don't want to come off as anti-schedule," he told me. But he wants to do what makes sense for his company, and that means showing a bit later.  How he will bring his designs to life will be a thrill to see.