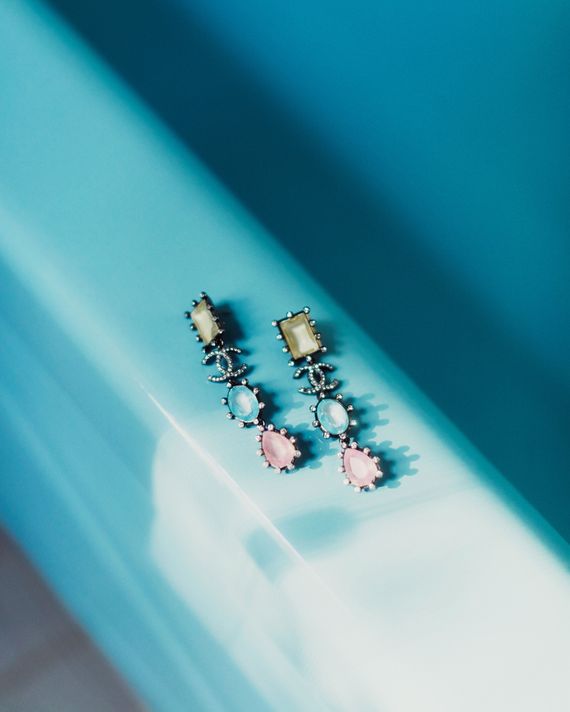 For Chanel's most recent Métiers d'Art show, designer Virginie Viard brought the brand to Château de Chenonceau, a Renaissance castle located in the Loire Valley in France. It is often referred to as the Château des Dames, or "Castle of Ladies," because of its prominent female guests, including Diane de Poitiers, King Henry II's royal mistress and adviser, and Catherine de' Medici, the Queen of France.
Viard took special interest in de' Medici, whose emblem was a monogram composed of two intertwined C's, just like the Chanel logo. "We don't know if Coco was directly inspired by her, but it is highly likely because she so admired Renaissance women," she wrote in a press release. "Her taste for lace ruffs, and the aesthetic of certain pieces of her jewelry, come from there. Deep down, this place is a part of Chanel's history."
The collection itself is fit for modern-day royalty. Viard paired the brand's classic tweed suits with comfortable-looking leggings and checkerboard prints that matched the castle's floor. She also styled each look with opulent jewels, including these earrings (above). Whether or not you're an actual queen, you can still play the part this spring with shiny statement earrings.
Chanel Métiers d'Art 2021 earrings, $1,025. Available at select Chanel boutiques nationwide.
Every product is independently selected by our editors. Things you buy through our links may earn us a commission.