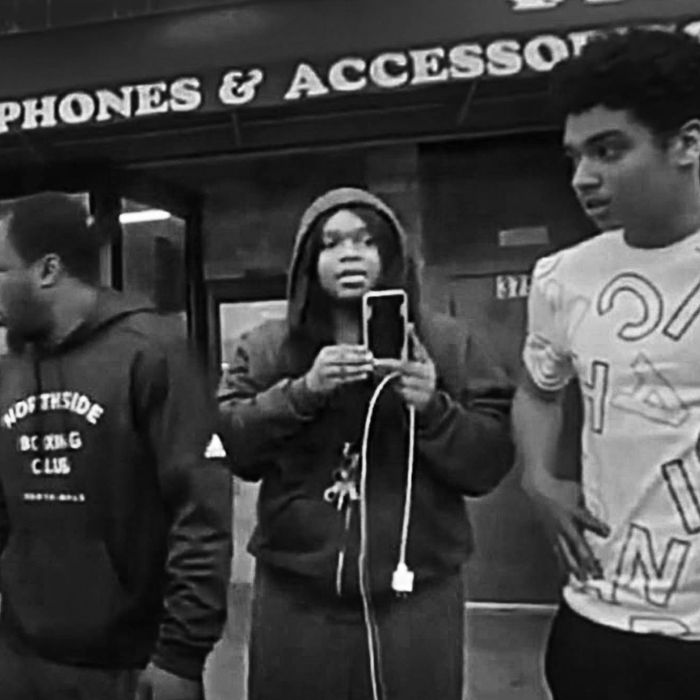 Photo: Minneapolis Police
Tuesday marked the one-year anniversary of the death of George Floyd, the Black man who was murdered when a Minneapolis police officer knelt on his neck for nine minutes. Last night, Darnella Frazier, the teenager who filmed Floyd's murder, posted a statement reflecting on what she witnessed and how her life has changed in the time since.
"A year ago, today I witnessed a murder," Frazier wrote in a Facebook post. "The victim's name was George Floyd." Frazier, who is now 18, said before she started recording, she was walking with her 9-year-old cousin to the corner store. "Although this wasn't the first time I've seen a Black man get killed at the hands of the police," she wrote, "this is the first time I witnessed it happen in front of me." She continued, "I knew his life mattered. I knew that he was in pain. I knew that he was another Black man in danger with no power."
Frazier reflected on the impact that Floyd's death has had on her: "It changed how I viewed life. It made me realize how dangerous it is to be Black in America," she wrote. "I am 18 now and I still hold the weight and trauma of what I witnessed a year ago. It's a little easier now, but I'm not who I used to be. A part of my childhood was taken from me."
The video, which Frazier shared on Facebook, went on to spark worldwide protests against police brutality and racism and, eventually, played a crucial role in the conviction of former police officer Derek Chauvin in the murder of George Floyd. "A lot of people call me a hero even though I don't see myself as one," she wrote. Frazier has been lauded by people across the country, including numerous celebrities and elected officials like President Biden. Last year, Frazier received the PEN/Benenson Courage award — prior winners of the award include Anita Hill, the student activists of Marjory Stoneman Douglas High School, and the surviving staff of French publication Charlie Hebdo. Before Frazier's video gained attention, police called Floyd's death a "medical incident."
"Everyone talks about the girl who recorded George Floyd's death, but to actually be her is a different story," Frazier wrote on Tuesday, saying the experience deeply impacted her family, in particular her mother and her 9-year-old cousin who also witnessed Floyd's murder. "My video didn't save George Floyd, but it put his murderer away and off the streets."
At the end of her post, Frazier wrote directly to Floyd: "George Floyd, I can't express enough how I wish things could have went different, but I want you to know you will always be in my heart. I'll always remember this day because of you. May your soul rest in peace."
You can read Frazier's full statement on her Facebook or Instagram.