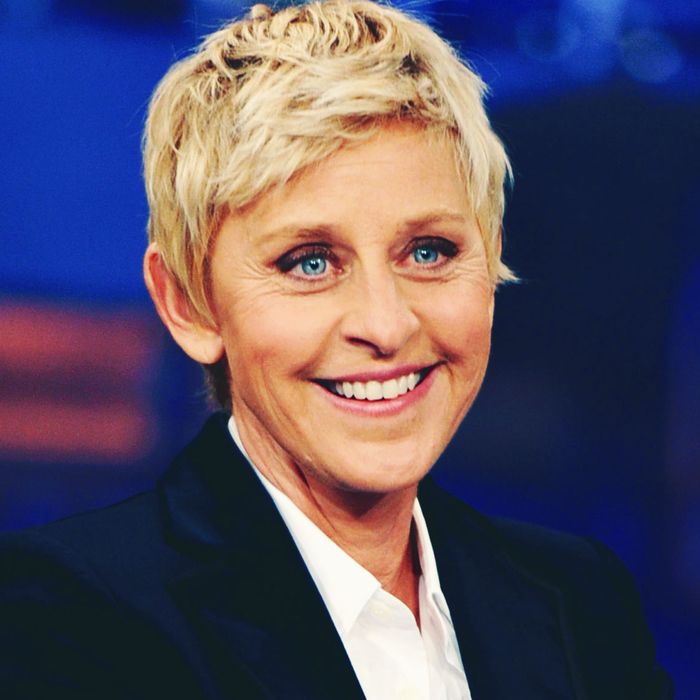 Photo: Kevin Winter/NBCUniversal/Getty Images/Tonight Show
Well, it appears the reign of Ellen is coming to an end. According to The Hollywood Reporter, after 19 seasons, Ellen DeGeneres's show will wrap up in 2022. "When you're a creative person, you constantly need to be challenged," said DeGeneres, "and as great as this show is, and as fun as it is, it's just not a challenge anymore." Sure. Also, maybe the mounting allegations of an extremely toxic work culture that have come out over the past year have something to do with it.
DeGeneres denies that the allegations — which include employees facing racism, intimidation tactics, and a "culture dominated by fear" — are the reason the show is coming to an end. "It was very hurtful to me. I mean, very," she said in the interview with THR. "But if I was quitting the show because of that, I wouldn't have come back this season."
DeGeneres started her most recent season with an apology. "I learned that things happened here that never should have happened," she said. "I take that very seriously. And I want to say I am so sorry to the people who were affected." In her interview with THR, DeGeneres did appear to acknowledge — while also deflecting — why the allegations felt particularly poignant. "I started saying 'be kind to one another' because I really believe people should be kind to one another," said DeGeneres. "And so it was easy clickbait to say, 'Oh, the be kind lady isn't so kind' … I am kind, I'm also a woman, and I'm a boss."
What's next for the comedian and soon-to-be-former talk-show host? A little bit of rest but likely not for long, as DeGeneres says she's "like a Ferrari in neutral." (Ominous? Loud?) You'll still be able to get your regular dose of DeGeneres on one of the dozens of other shows she's involved with like Game of Games or Extreme Makeover: Ellen Edition.