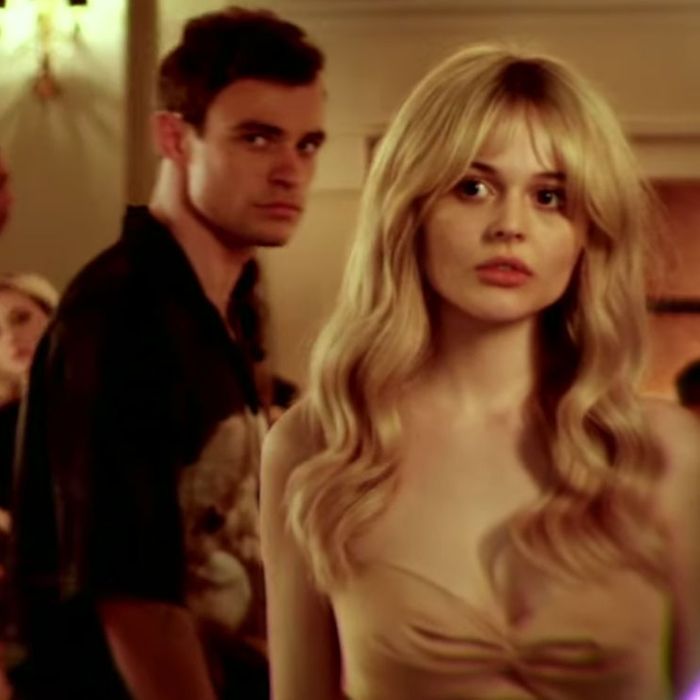 HBO Max just dropped a trailer for the upcoming Gossip Girl reboot, and I, for one, am spooked! Why does this teaser have such murderous energy? Why so many breathy whispers and slo-mo stares? Is this hot, diverse cast going to kill me??
The trailer has Kristen Bell returning as the narrator and voice of the titular Gossip Girl. We hear Bell creepily whisper, "You've gotten so comfortable, thinking you're in control." I am no longer comfortable, Kristen! She continues, "You forgot one thing: I can see you." Ahh! Help!!
The trailer poses more questions than it answers for the Gossip Girl reboot: There will obviously be intrigue, but will there be murder? Will a main character spend most of the first season thinking they secretly killed someone, like Blake Lively's Serena did in the original Gossip Girl? Will Hilary Duff make a cameo, singing Lady Gaga's "LoveGame" but, this time, in a minor key?
HBO Max has already teased the new cast in a series of Instagram posts, each with a character's name and motivation/desire/a vague word associated with them. For instance, Julien Calloway, played by Jordan Alexander, is accompanied by the word influence. Tavi Gevinson's Kate Keller has been assigned ambition. What does it all mean? I suppose we'll just have to wait until the series premieres on July 8.