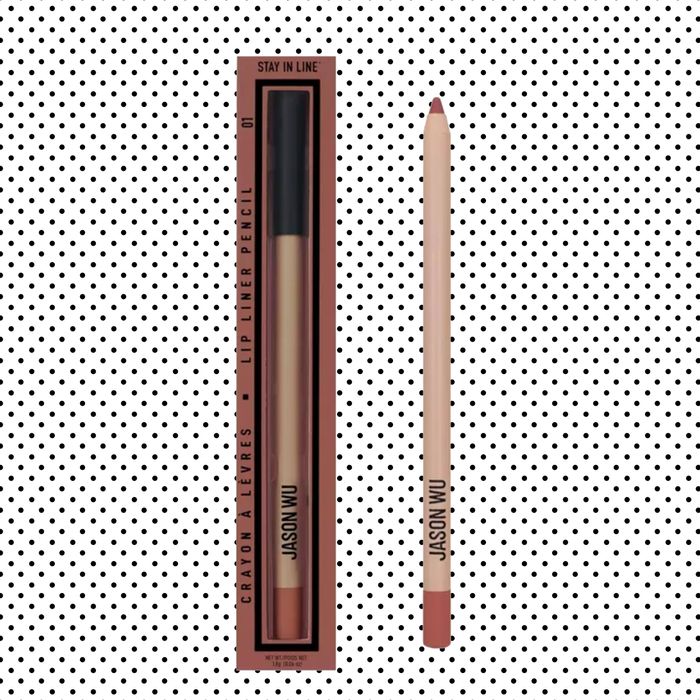 Photo-Illustration: by The Cut; Photo: Retailer
Nostalgia is a funny thing. Once in a while, I fall into a K-hole Googling pictures of Justin Bieber and Selena Gomez eating Subway sandwiches together in the year 2012. And once in a while, I find myself wearing lipliner every single day like it's the 2000s.
Lately, I've been obsessed with the liners from Jason Wu Beauty. Part of his new collection for Target, they are incredibly creamy, matte, and silky. While the texture is great, it's the colors that are amazing. Wu has said that he wanted to create an ultra collection of nudes, so you won't find any blue-based reds or fuchsias — just an array of very pretty brown-based shades that flatter plenty of skin tones. If you're wondering how the liner compares to what's currently the best-known lip pencil out there — Charlotte Tilbury's Pillow Talk in Lip Cheat — I'd say that Wu Beauty's shades Wu Me and Dolled Up are very similar pinky-nudes, and they cost half the price.
My favorite is the mauve-ish color Leave Me Alone. When I use it to trace ever-so-slightly outside of my lip line, it makes my lips look more defined and pillowy. I'd describe it as a "my normal lip size, but slightly bigger" effect. Wearing lipliner again has reminded me that it's more durable than lipstick or lip gloss, and hardier for snacking. Plus, if Bennifer is any sign, it's never too late to reconnect with old loves.