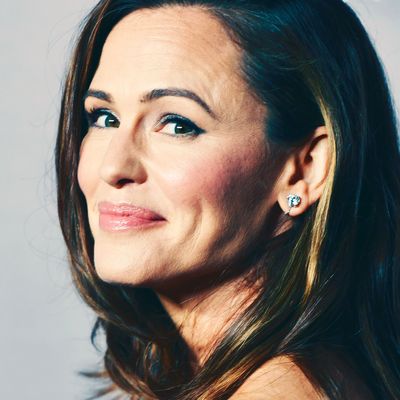 Sigh.
Photo: Frazer Harrison/Getty Images
Yes, okay: 2021 is shaping up to be the year of unexpected celebrity couples — just look at the growing pile of available evidence! It's indisputable. But two things can be true at once, and so 2021 also appears to be the year of celebrity backslides. I have evidence to support that theory, too, and much of it comes from the actors formerly known as Bennifer. Let us examine together.
On Tuesday, Us Weekly reported that Jennifer Garner and CaliBurger CEO John Miller recently rekindled their relationship. The pair began casually dating in 2018, and things eventually became serious: Us Weekly previously reported that, when they broke up last August, it was because "he was ready for marriage and she just couldn't commit." At the time of their split, sources were saying that Garner and Miller remained friendly; so friendly that, who knows, maybe they'd get back together at some point in the future. Well! Looks like the future is now, friends.
"Jen and John are back on," according to an Us Weekly informant. "It started up a few weeks ago."
To be clear, I have no idea who texted whom, or if the texting between these two never really stopped. I would simply infer that messages were swapped in order to bring us to this point. And! I would also point out that another of Jen's exes, Ben Affleck, is rumored to have been texting another of his exes: Jennifer Lopez, i.e., one half of the original-issue Bennifer. Affleck and his quarantine girlfriend and partner in pap walks, Ana de Armas, broke up in January; meanwhile, J.Lo and her former fiancé, baseball guy A-Rod, broke up last month. Since then, J.Lo has reportedly been having Affleck delivered to her door in her white Escalade. She maybe also sang him the song of his people as a flirty little wink. "Page Six's" sources say that things between the Gigli co-stars remain purely platonic, but either way … sounds to me like a quick "thinking about you" may have been fired off somewhere along the way. Stars, they're just like us!