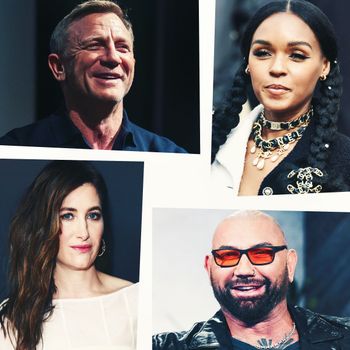 Daniel Craig; Janelle Monáe; Dave Bautista; Kathryn Hahn
Photo-Illustration: The Cut. Photos: Getty Images
My knives? Oh, they're out. In March, Netflix revealed they'd be releasing not one but two sequels to the 2019 murder-mystery hit Knives Out. In addition to the return of Daniel Craig and his buck-wild accent, a handful of new cast members have been announced for the forthcoming movie: Dave Bautista, Edward Norton, and, most recently, Janelle Monáe and Kathryn Hahn. To which I say, gimme.
A release date for Knives Out 2 hasn't been announced just yet, which I am taking personally. However, filming is slated to start June 28 in Greece. Consequently, I've decided I am slated to be in Greece at that time as well.
Director Rian Johnson hasn't released any plot details about the sequel, which I'm temporarily calling 2 Knives 2 Out. But that will not stop me from wild story speculation, or giving Johnson some ideas he can have for the low, low price of giving me my murder movie sequel ASAP.
So, here you go Rian — do what you will with these Knives Out part deux ideas:
In lieu of Chris Evan's cable-knit sweaters, the public requests donations be made in the form of Christopher Meloni stretching in dress pants.