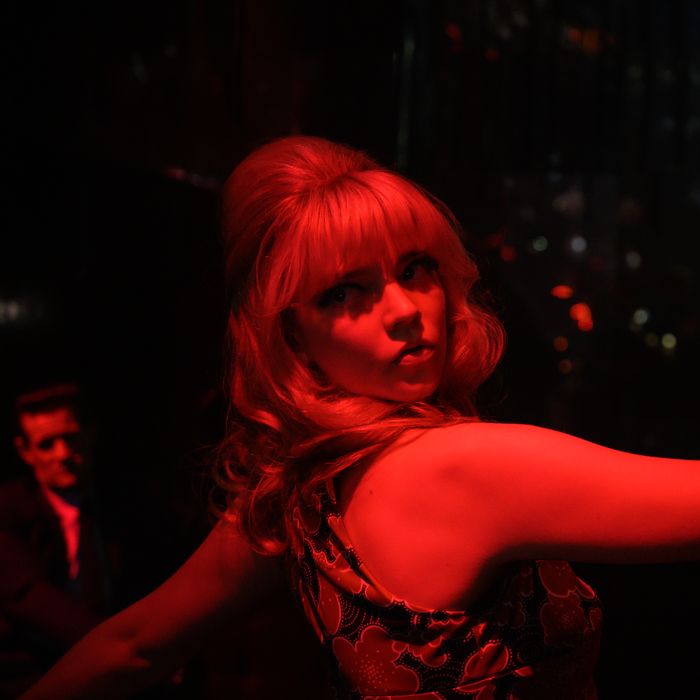 Photo: Parisa Taghizadeh/Focus Features
Sixties-inspired hairstyles. Anya Taylor-Joy. A romanticized depiction of London. This horror film seems like it was made to lure my easily scared self into a masochistic ordeal. Last Night in Soho, which was originally slated to come out in September 2020, is finally being released by Focus Features this October, and the trailer is so alluring that I've already watched it 10 times.
This time-bending psychological horror film is directed by Edgar Wright, who also directed Baby Driver (yet another reason I Am Intrigued). In addition to The Queen's Gambit star and queen in general Anya Taylor-Joy, the film stars Thomasin McKenzie of Jojo Rabbit fame.
The plot follows Eloise (McKenzie), a young girl passionate about fashion design, who mysteriously travels back to London in 1966, where she encounters her idol, Sandy (Taylor-Joy), a wannabe singer. Things—obviously—get scarier from there. The cast also features Matt Smith, the cute Harry Potter twins, and the last performance from Diana Rigg, who passed away earlier this year at the age of 82.
With basically everything I could ever want in a film, this just might be the first movie I see back in theaters, no matter how much it will terrify me.