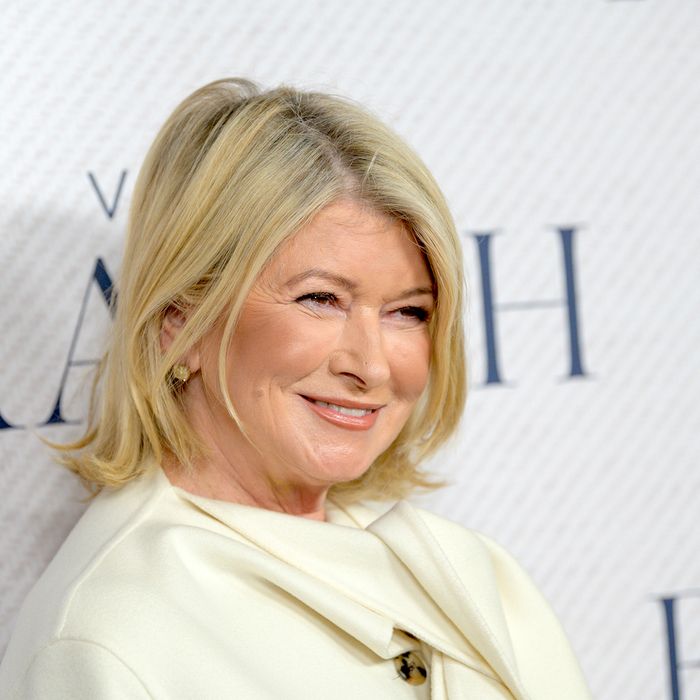 Martha Stewart
Photo: Roy Rochlin/WireImage
Let's get one thing straight: Martha Stewart owns 21 peacocks. Not 10, not 20, and certainly not 16, despite what you may have heard to the contrary. The home goods mogul corrected the record on Sunday, after noticing a shocking underestimate of her brood in a New York Post article.
"The nypost again 'fake news,'" she tweeted. "They have a story on peacocks today and say I have sixteen on my farm I actually have 21 of these glorious birds."
The article in question — "Peculiar pets: How one man learned that six peacocks are better than one," about a new book detailing the highs and lows of peacock ownership — mentioned Stewart only in passing, naming her as one of a handful of famous people known to have presided over lots of peafowl. The Post has since corrected the error, and Stewart subsequently clarified that she had no beef with the book's author, Sean Flynn. ("He sounds like a very nice bird lover and he understands the lore and beauty of this beautiful breed of bird," she wrote in a follow-up tweet.) Nonetheless, she would like to make a few more things clear about her 21 peacocks, for anyone who may have gotten the wrong idea about them. Their house? "Impeccable." Their voices? "Loud but such fun to hear."
"They do not smell," Stewart wrote. "They are so clean! … They are so friendly."
The peacocks' purportedly sterling hygiene comes as no surprise, given Stewart's reputation as a pet owner. By her own account, she has "hundreds and hundreds" of pets (that she knows of) and she takes "really good care of them." She knows the best way to wash a cat, she has soothing mood lighting for her canaries, and she often buys pets for her pets so that no one gets bored or lonely. "I would never have just one goose; I have to have two geese," she has explained. And obviously, she would never have just 16 peacocks; she has 21 peacocks. Okay??