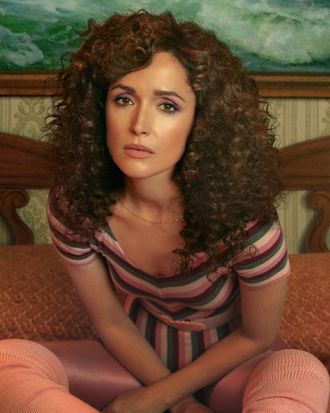 Rose Byrne's new Apple TV series, Physical, revisits an early incarnation of the fitness guru: the aerobics instructor. The series, set to be released on June 18, features Byrne as a jaded 1980s housewife who takes up aerobics to "fight her demons." As the series progresses, Byrne's infatuation with the exercise grows into an empire as she builds a revolutionary business by producing at-home aerobic videos.
A new trailer for the series, which was directed by Annie Weisman, who also directed I, Tonya, was released today and features wonderful 1980s California beach aesthetics and lots of dancing to techno music in neon tights.
The dark comedy will stream exclusively on Apple TV and will probably make you a little more excited to do an at-home workout routine.