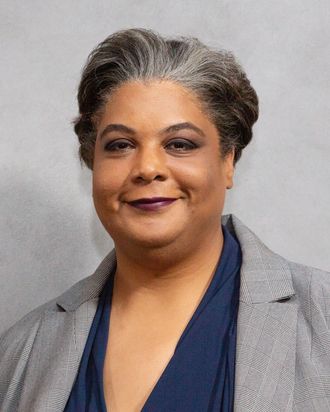 Photo: Gabriel Olsen/FilmMagic
Exciting news if you're sitting on a debut novel manuscript (or just like to read): Best-selling author Roxane Gay announced this morning that she is launching her own publishing imprint, Roxane Gay Books, in partnership with Grove Atlantic and her editor, Amy Hundley. The imprint will publish three books per year, and for now, will accept agented and un-agented submissions, including fiction, nonfiction, and memoirs.
Throughout her career, Gay has made a point to advocate for underrepresented groups, and her imprint aims to amplify queer, feminist, and other underrepresented writers who might not have access to the industry.
"There are so many barriers and so many gates," Gay said in an interview with the New York Times. "Let's take them down."
With her picks for the Audacious Book Club and previous experience running Gay magazine, Gay is excited to reenter the publishing world.
"I love having a hand in bringing brilliant writing into the world, and over the past 15 or so years, I've done that in various editorial capacities that have been incredibly gratifying," Gay said in a statement via ABC News. "It has been a lifelong dream to have a literary imprint of my own where I could publish great books and have the support of a storied publishing house behind me."