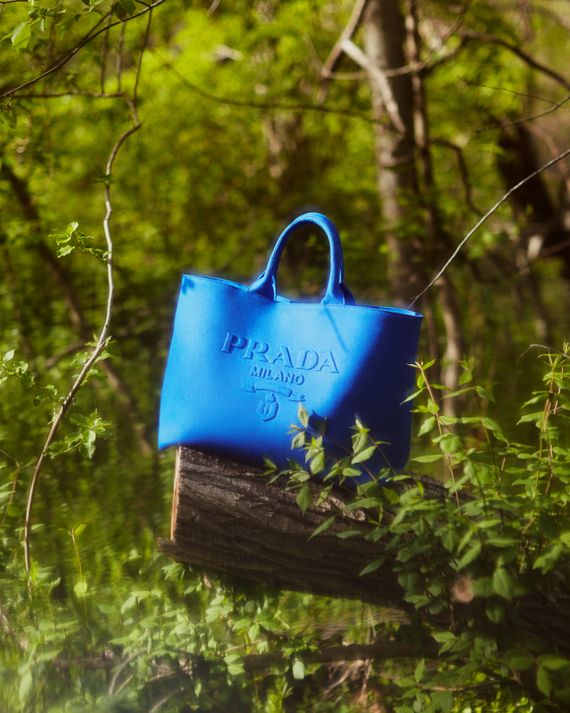 As a person who wears a lot of black a lot of the time, I often rely on bags to add a little bit of color to an outfit. My clothes can be boring and monochromatic, but as soon as I put a bright-red fanny pack across my chest, or a leopard-print purse in my hands, it's a completely different look. Suddenly, I'm fun! And fun is the key word right now when it comes to getting dressed. There is no such thing as too much fun; wear as many different colors as you want, or as many different prints as you want, and all at once. This Prada bag (above) is a nice break from the millennial pinks of the last few years, and a reminder to get outside and look up at the sky.
Prada bag, $1,590. Available at select Prada boutiques, Prada.com
Shop Something Similar
Every product is independently selected by our editors. Things you buy through our links may earn us a commission.