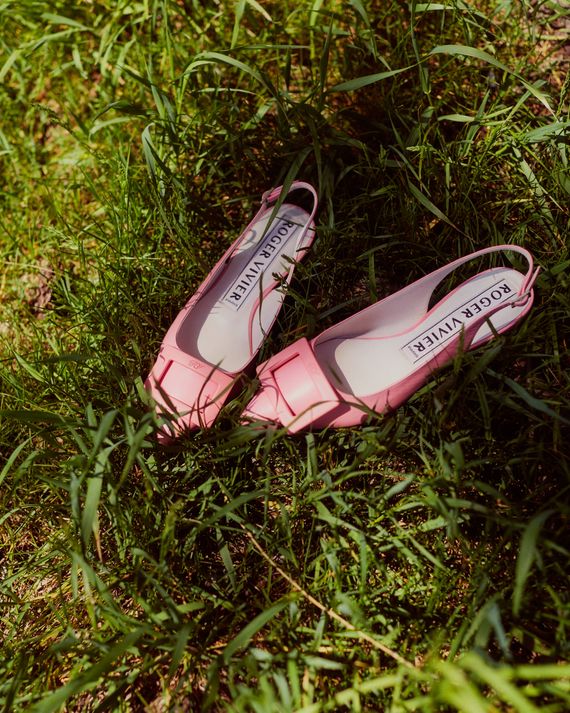 For me, it's impossible — or at least very difficult — to see a buckle shoe and not think of Carrie Bradshaw. The blue bedazzled satin heels that Mr. Big slips on her feet in the first movie are, at this point, a pop-culture artifact, a symbol of a sort of New York fashion dream realized. But I've got to say, they're not very cute??? Too flashy for me. Too of another time.
These bubblegum-pink buckle flats by Roger Vivier feel modern and fresh by comparison. Not only does their slingback heel allow you to actually walk in them, but their oversize buckle also adds a touch of humor and surrealism to an overall sweet shoe. Who knows? Maybe we'll see Carrie wearing them in the reboot.
Every product is independently selected by our editors. Things you buy through our links may earn us a commission.