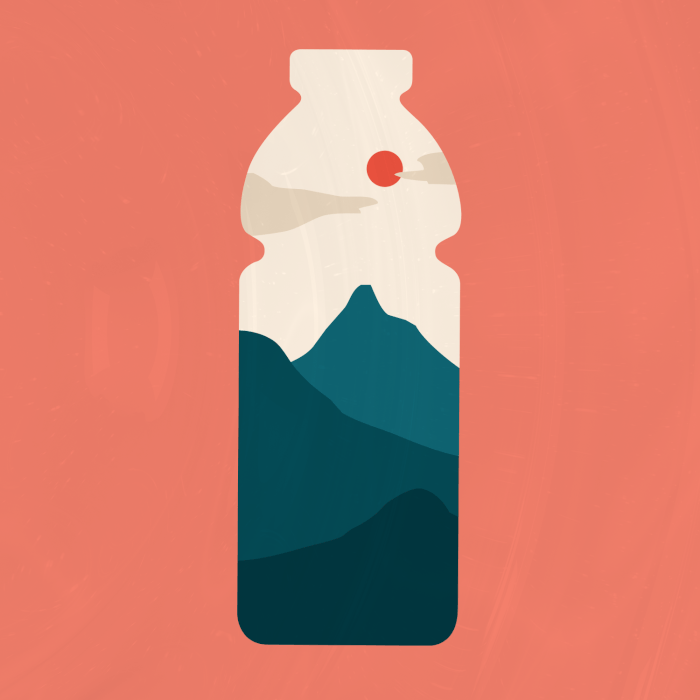 Illustration: Ashlie Juarbe
As much as we'd like to say that we'll be emerging from this year of lockdown like beautiful butterflies from our cocoons, for many of us, the real picture won't be quite so pretty. After all these months spent at home, we're a little bedraggled and a lot tired. Our home haircuts have yielded questionable results. Our cuticles are almost as frayed as our nerves. And that makeup we bought in early 2020 is inching farther and farther past its expiration date every day.
All of this, of course, is more than understandable at a time when everyone has bigger fish to fry than dealing with undereye circles or split ends. But carving out a little time to take care of yourself can make everything else on your to-do list feel a bit more manageable, especially if it just means adding one small, extra step to your everyday routine. Whether you're spending your days running around in a mask (not of the skincare variety) or staring at your hands on keyboards for hours on end, your skin, hair, and nails deserve some TLC.
That's why vitaminwater has upped its game with reformulated drinks that live up to the brand's name. The new vitaminwater shine zero has functional ingredients that help support normal hair and skin health — plus the vitamins and strawberry lemonade flavor fans already love. In other words, it's the perfect beverage to make your "me time" a little more… delicious. Read on for more easy, unexpected ways to revamp your beauty routine.
1. Try something (anything!) new.
Here's the thing about routines: after enough time, they usually become a drag. And after a year without much of a reason to try out a new eyeliner or hairstyle, we're well past that point. The silver lining? Even the smallest bit of effort now feels transformative. Try it out: Wear red lipstick to walk the dog (who cares if no one can see it under your mask). Spritz yourself with a fragrance that's been gathering dust on your shelf. Paint your nails with glitter polish. Mood = boosted.
2. Show your hair and skin some love.
Sure, every supermodel lists "drink water" as their number-one beauty secret, but there's another beverage that packs in even more nutrients. A bottle of vitaminwater shine zero now has biotin, vitamin A, and 200 percent of your daily vitamin C to help support normal hair and skin health. Plus, it's pink and tastes like strawberry lemonade. Your move, H2O.
3. Smell like a beach — even if you can't be on one.
Summer: so close, yet so far. Manifest the mood of the spring break you didn't get to go on this year by mixing a little beachy-smelling sunscreen in with your moisturizer. Throw in a coconut-scented lip balm or leave-in conditioner and you're practically in Tulum — or at the very least the Rockaways.
4. Get outside.
But the couch! Yes, yes. It's comforting. But a restorative vitamin D walk can be a quick, free way to help revive your tired skin and put some flush back in your cheeks. Just slather on that aforementioned SPF and let Mother Nature do what no $300 serum can.
5. Embrace the cool-water rinse.
Even if your shower-temp preference leans more toward "practically scalding," turning the knob to the other side for a final rinse can yield surprisingly impressive benefits. Cool water, so the thinking goes, closes hair cuticles and leaves nutrients in place, leaving your hair looking shiny and refreshed. (For this one, regular old water will do. Save your vitaminwater for drinking.)
This advertising content was produced in collaboration between Vox Creative and our sponsor, without involvement from Vox Media editorial staff.