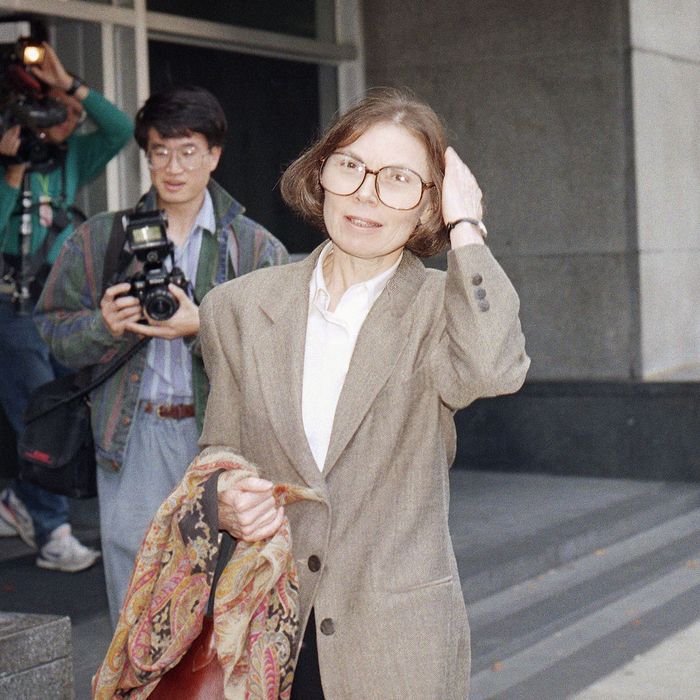 Writer Janet Malcolm
Photo: George Nikitin/AP/Shutterstock
On Wednesday, prolific nonfiction writer and journalist Janet Malcolm, 86, died of lung cancer, per the New York Times. The long-time contributor to The New Yorker was best known for her sharp criticism and expertly crafted essays, profiles, and books. Her work — including acclaimed essay collections like Forty-One False Starts — is held in high regard by contemporaries and critics alike.
"Reading Janet Malcolm is so thrilling because it makes you realize as a nonfiction writer, the sky's the limit," New Yorker writer Ariel Levy previously told the Cut. "The writing itself on a sentence level is just bananas. It's so smart. It's crackling with intelligence, and also really lyrical and elegant."
Malcolm made her name as a writer and journalist with a unique self-awareness, often criticizing the navel-gazing and sometimes questionable moral efficacy of the field in which she worked. Her famous examination of journalistic ethics The Journalist and the Murderer opens with this remarkable line: "Every journalist who is not too stupid or full of himself to notice what is going on knows that what he does is morally indefensible. He is a kind of confidence man, preying on people's vanity, ignorance, or loneliness, gaining their trust and betraying them without remorse."
Friends and colleagues have expressed their condolences and memories of Malcolm on social media.
You can read her full New Yorker archives here.