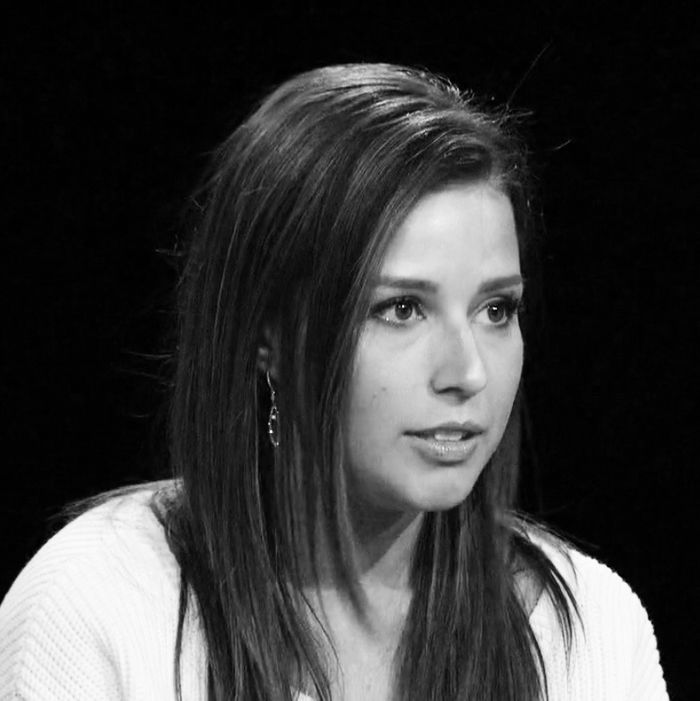 On Monday night's episode of The Bachelorette, this season's star, Katie Thurston, opened up about her personal experience with sexual assault. During a group date when the male contestants were encouraged to share hardships from their past relationships, Thurston recounted the details of her assault, which took place about ten years ago at a New Year's Eve party.
"I had been drinking, and I was involved in a situation where there wasn't consent," Thurston said. "I just want you guys to know I've come a long way from who I was ten years ago and how important consent is."
Thurston has been hailed as one of the most sex-positive Bachelorettes since her first appearance in the franchise as a contestant on Matt James's season of The Bachelor, when she greeted him out of the limo with a vibrator. Throughout her time on the show, Thurston has been known to talk openly and positively about sex, but she said in Monday night's episode of The Bachelorette that it had taken her a long time to get to that point.
"I was in denial about what happened, so much so that I tried to form a relationship with [my abuser] because I didn't want to believe what actually had happened," Thurston said, adding that, after the assault, she had an unhealthy relationship with sex for years. "I didn't want to have sex … I didn't like talking about sex, and it's taken me a long time to get to where I am now … loving myself and accepting things I can no longer control."
This candid conversation about sexual assault and consent was a departure from the Bachelor franchise's usual territory; after casting someone who had been convicted of sexual assault for a season of The Bachelor in 2016 and shutting down a season of Bachelor in Paradise over sexual-misconduct allegations in 2017, the show isn't exactly known for its sensitivity in this realm. After the segment detailing Thurston's experience aired, ABC ran a PSA for RAINN, encouraging survivors of sexual assault to reach out for help. Thurston also shared resources on her social-media accounts and appeared on Good Morning America on Tuesday morning to discuss the sobering episode.
"As hard as it was, I'm ready to turn my negative experience into something greater and something positive," Thurston said on GMA.