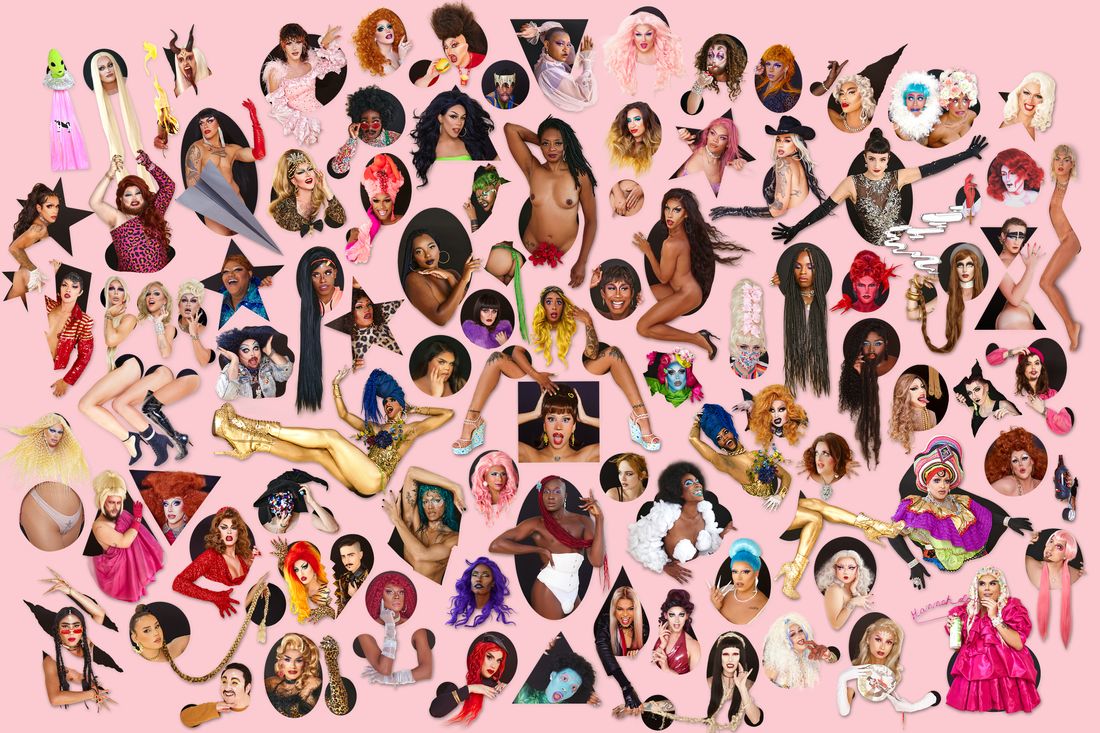 Photo: Fred Attenborough; Collage: Chiquitita
"New York City is becoming itself again: crowded, busy, and competitive," Matthew Schneier wrote earlier this month in his exploration of the return of FOMO across the city. It's true, but for queer and trans people of color in Brooklyn, a recovering city also means a reunited community — a chance to pack into a dingy bar, embrace each other, and throw dollars at the drag kings, queens, and performance artists baring it all on a real-life stage.
To celebrate, Latinx transgender drag artist Chiquitita orchestrated a photo shoot with over 80 Brooklyn-based performers (full disclosure: me included.) "After a year of being apart, I wanted to find a fun and safe way to reunite," she told the Cut. "Photographer Fred Attenborough and I spent weeks conceptualizing a way to showcase everyone's individuality, and I gave everyone freedom to come up with their own cut-outs, so everyone's image is truly unique to them."
The print is now on sale for $60 to benefit For the Gworls, a collective that fundraises money to help Black transgender people pay for their rent, gender-affirming surgeries, medical co-pays, and travel.
The Cut asked each performer, "What are you most looking forward to in nightlife post-pandemic?" Below, a round up of the best responses, which range from political to sentimental to downright horny.