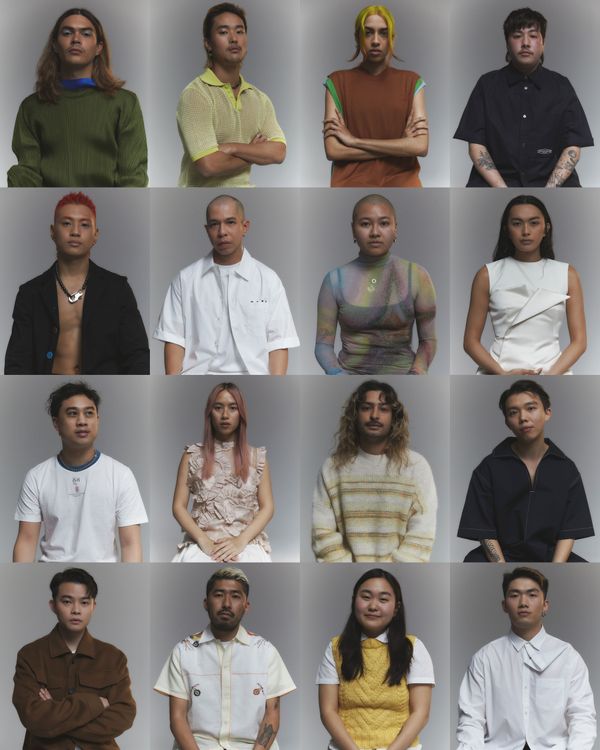 In postwar Los Angeles, the family behind Ninomiya Studio took countless photos that captured the resilience of Japanese Americans after internment. Inspired by the images, photographer James Bee and stylist Sho Tatsuishi have created a contemporary portfolio of portraits of 16 queer Asian Americans.
To accompany the portraits, Bee and Tatsuishi created a video in which the participants — including illustrator Mohammed Fayaz, designer Keith Lafuente, and performer West Dakota — consider their intersectional identities. "Being Asian is hard because you don't talk about how you feel for so long," says musician and artist Sab Mai about their upbringing. "We just kind of accepted the way we're being treated. And it's good to be able to finally have that dialogue."
Writer and model Xoai Pham talks about a small moment with her mother, a nail technician, that made her feel truly accepted. "When I started to transition, she was the first person who did my nails," Pham says. "She gave me acrylics, and she carved them into these beautiful, sharp weapons. That moment has stuck with me for a really long time. Now we're best friends. And I think we've taught each other a lot about womanhood."
"You will find the right moment," Bee says about finding community. "Surround yourself with people who love you and people who care about you. You will be ready to take the next step and evolve into that person that you were always meant to be."
Watch the entire video below.