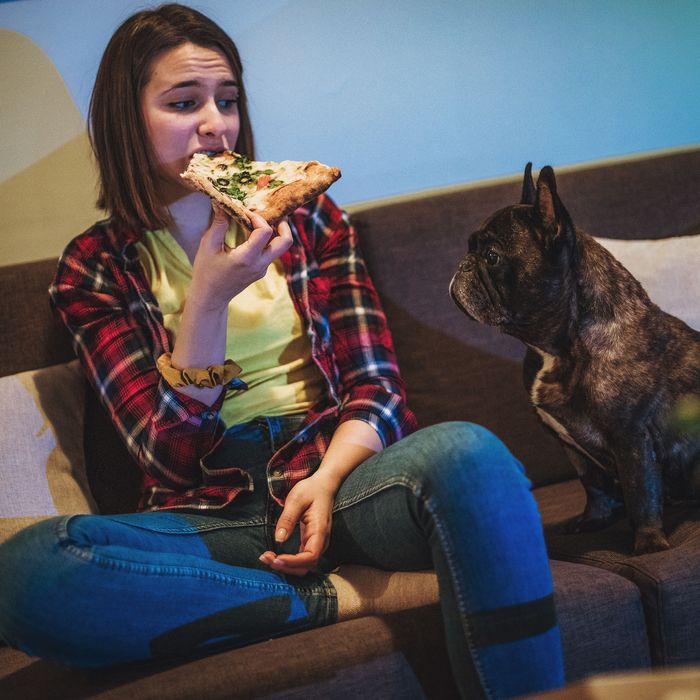 Photo: LukaTDB/Getty Images/iStockphoto
Well, the weekend is back, and I am exhausted. With restrictions lifting and summer finally here, I am spending too much money, tired all the time, at risk of having FOMO, and feeling — quite honestly — a little overwhelmed. Please tell me I'm not the only one? (If so, congrats to everyone on being a champion social butterfly. This unsolicited advice is probably not for you.)
While bemoaning this not-real problem to my sister, she shared what she says is the best approach to weekend plans, which starts with something that seemed absurd at first: staying in on Friday. I know. Who in their right mind would pass up a night out after the past year? But stay with me. Upon testing this for myself, I admit, it is the best way to enjoy the weekend.
At the end of the work week, going out and blowing off steam sounds great, but by the time I get to wherever I'm going, I'm exhausted and thinking I want to go home. That's when I realized, I could just stay home in the first place. Lately, the best Fridays are when I order in, watch a movie, and maybe do a load of laundry. I'm usually in bed by 11 p.m. You can say I'm no fun. That's okay. I've accepted it, and I'll happily take one less Uber surge cost in exchange for an extra-sappy Netflix rom-com and some Thai food.
Staying in on Friday allows me to get up before 7 a.m. on Saturday and do cute little annoying activities like going for runs or to the farmer's market. When I do, I feel like I'm making the most of my weekend, like those "day in the life" girls on TikTok I hate so much. Then, because I'm not totally anti-social, I go out on Saturday evenings, feeling refreshed and ready for fun, and with no guilty I-also-went-out-last-night-and-maybe-I-shouldn't-be-going-out-two-nights-in-a-row-and-spending-all-this-money-and-I'm-so-tired thoughts. Sunday mornings are when I really allow myself to sleep in. You already know that the Lord's Day is, notoriously, the best day to be lazy.
My life is very rarely this together, but it feels that way when I do opt to stay in on Fridays. It really is the best way to get your weekend started and to take full advantage of those precious two days off. This is me, giving you permission. Stay in on Friday.