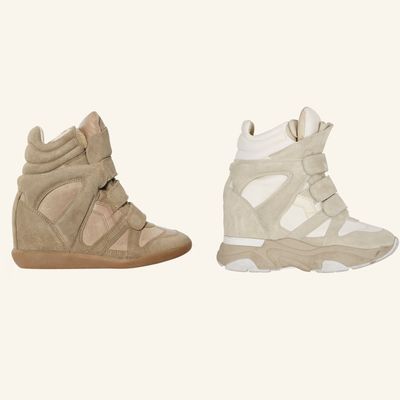 The OG Isabel Marant Bekett sneaker and the brand's new Balskee style.
Photo: Courtesy of Isabel Marant
Surely you've heard the story about Proust and the madeleine — how he took one bite of the buttery cookie and memories of his past life came rushing back. For shoppers of a certain age, the sight of an Isabel Marant wedge sneaker has a similar whiplash effect.
First designed ten years ago, it's come to symbolize a very specific moment in time, when the concept of a vertiginous sneaker with a puffy tongue and Velcro laces somehow made perfect sense. A little bit practical, a little bit grotesque, a lot over the top, the Bekett, as the style was named, fit right into a wardrobe of UGG boots and designer tracksuits. If Man Repeller were a shoe, the wedge sneaker would be it. It was uncannily of the moment and therefore a must-have, worn by everyone from Beyoncé to Gisele Bündchen. (Remember Gisele Bündchen??) To get your hands on a pair, you had to join a six-month wait list.
And then it was gone, shunned as a reminder of that time we all collectively lost our minds. Of course, it spawned countless copies in its wake and arguably ushered in what turned out to be a decade of, quote, unquote, "ugly" sneakers. But Marant never looked back. "I'm not feeling like I want to be the wedge-sneaker designer," she told the Cut in 2014, displeased with all the "vulgar" knockoffs out there.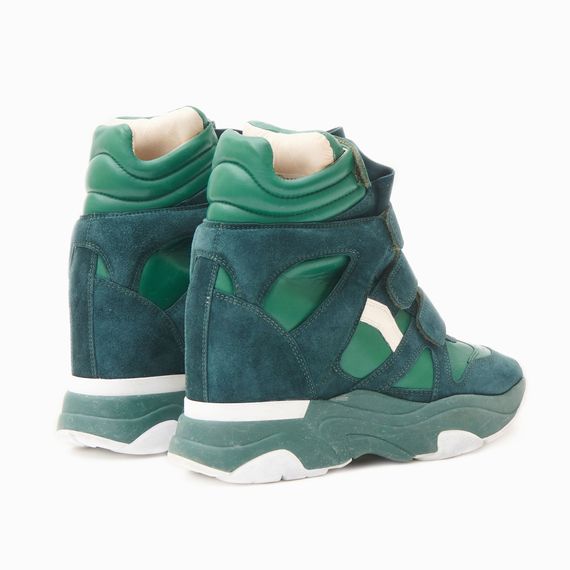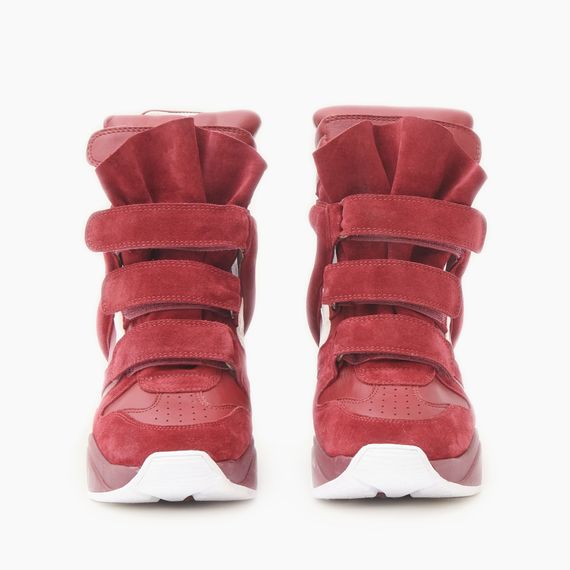 Nostalgia is a powerful thing, though, especially in fashion, where it often translates to dollars, and Marant is ready to resuscitate the wedge sneaker. "I was always thinking, 'It's so stupid that I was never able to rework the Bekett,'" she told the New York Times today of one of her greatest hits. "Last year, suddenly it popped to me that just changing the sole will bring it into another world."
Yes, the Bekett is back, only now it's called the Balskee and it's somehow even more swollen than it was before, resembling its distant relative, the Balenciaga Triple S. It's hard to imagine returning to the style after all these years, but then again, even Crocs have heels now, and everyone does seem to be getting back together with their exes.