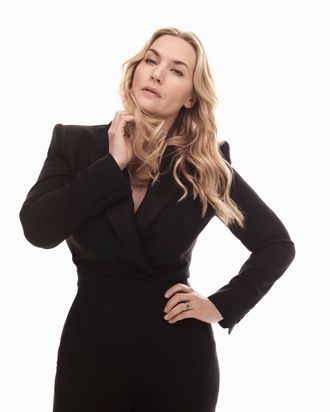 Photo: Courtesy of L'Oreal Paris
Kate Winslet is known for calling out airbrushing, too-flattering lighting, and excessive editing. In 2003, she reprimanded GQ U.K. for digitally altering her photos to be slimmer. More recently, she sent her Mare of Easttown poster back twice for being "too retouched," and begged the director to keep a "bulgy bit of belly" in a sex scene. Her persistence in rejecting unattainable beauty standards makes her a refreshing choice as a new global ambassador for L'Oréal Paris.
In a press release, Winslet said, "It's taken work to get to a place where I make no apology for who I am, where I accept my flaws. I'm delighted to join the L'Oréal Paris sisterhood to say: It takes courage and strength to believe that you are worth it."
She admitted, "Sometimes, you might not feel worth it at all … But, the more you say these words and believe in everything that you truly are, and however you identify, then with time and belief in yourself, you too will feel worth it."
Previous to L'Oréal Paris, Winslet also served as a face of Lancôme for over ten years, where her contract also had a ban on retouching. Here's to more of Winslet and all that she represents.