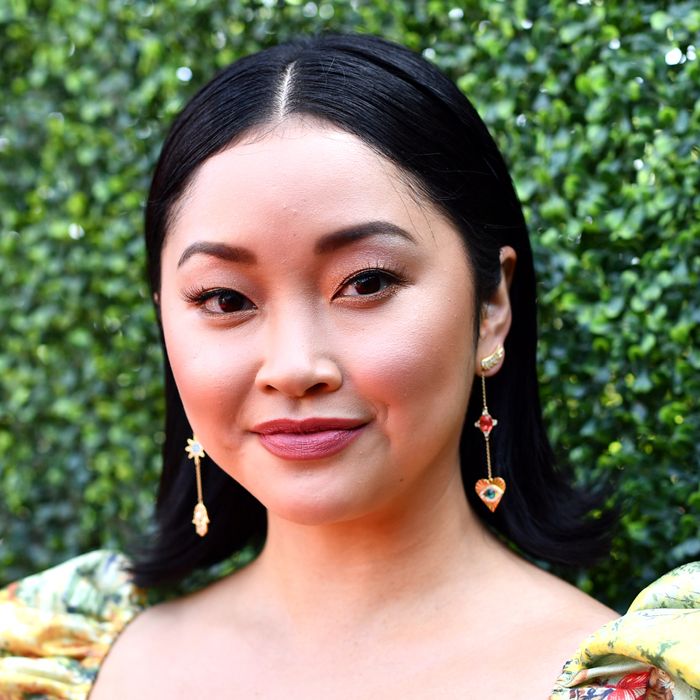 Photo: Getty Images for MTV
Lana Condor is best known for playing classic teen heroine Lara Jean in the hit Netflix movie series To All the Boys, and the love she feels for the character runs deep. She took anything she could from the TATB sets, including memorable clothing items like LJ's Stella McCartney platform sneakers and the silk bomber jacket she wears in a pivotal scene with 2018's dream boat Peter Kavinsky. But Condor's beauty routine is quite different from her character's.
"I was used to wearing more makeup to cover blemishes, or cover things I wasn't confident in, and then I was thrown into this To All the Boys world, where what you see is what you get," Condor says. "[Lara Jean] doesn't wear a lot of makeup. I got nervous because I was like, Oh my gosh, so many people are gonna see [my face]. There's HD cameras."
Despite her initial uncertainty, Condor eventually found herself inspired by her character's confidence. "I should not feel like I need to manipulate my face or contour my face in a way that makes it more aligned with what we've been told is the standard for beauty," she says.
In 2020, Condor was named an ambassador for Neutrogena beauty, a role she takes very seriously. "I felt so proud and excited to be a part of such a global brand because it's so important to see all faces. For me, I wanted to see more Asian faces, and more people of color, in big, household-name brands," she says.
Right now, her biggest beauty concern is her lashes. "I'm trying not to wear extensions so I can grow my lashes," she explains. "Like, I'm balding because of extensions and that's the honest-to-God truth. So I've really been trying to strengthen up my lash. I'm trying my best to use Neutrogena's serum and have [them] grow."
She's also a fan of the Hydro Boost mascara. "With extensions, I never wore mascara. But this mascara is very plumping and natural, and you can build it really well," Condor says. "I also think that it's healthy for my lashes. Let me tell you, this is a whole new world that I'm stepping into."