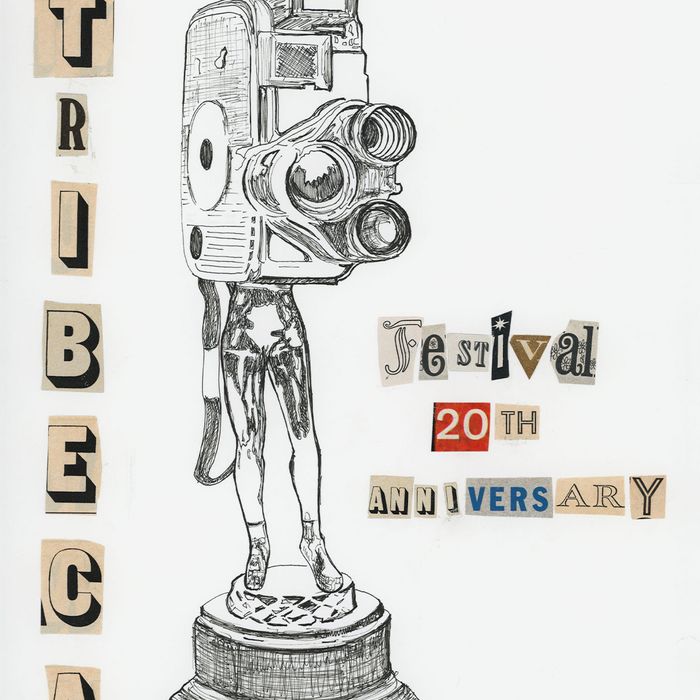 Illustration: Laurie Simmons; Chuck D; Aurel Schmidt
Following the attacks of September 11, 2001, actor Robert De Niro, producer Jane Rosenthal, and investor Craig Hatkoff got together and started the Tribeca Film Festival in an effort to help revitalize lower Manhattan's economy and cultural scene. Twenty years later, it's still aiming to play a similar role post-pandemic. The festival, which starts Wednesday, will be one of the first major events to take place in New York City since the global pandemic, and the first major North American film festival to be held in person.
To commemorate the big anniversary, and pay homage to the city and its creatives, Tribeca and Chanel — a partner of the festival for the past 17 years — have asked over 60 artists to create an original sketch inspired by the relationship between art and New York, showcasing the restorative powers of the former, and the rebirth of the latter. Each artist is a past and/or present contributor to the Festival's annual Art Awards, with names including Julian Schnabel, Christopher Walken, Chuck D, and Laurie Simmons. For the next four weeks, their doodles will be posted across lower Manhattan on empty storefronts.
"After such a challenging year, we were committed to bringing communities back together through live entertainment," Rosenthal told the Cut in an email about the Festival this year. "We decided to transform iconic venues across all of New York's five boroughs into an open air multiplex, and we invited the community to join us for free. As we searched for locations, we noticed shuttered businesses and vacant storefronts, and we thought what better way to help uplift New Yorkers than to rally the incredible artists that we've worked with for 20 years."
Below, a selection from the initiative, which is titled "Art Is New York / New York Is Art."