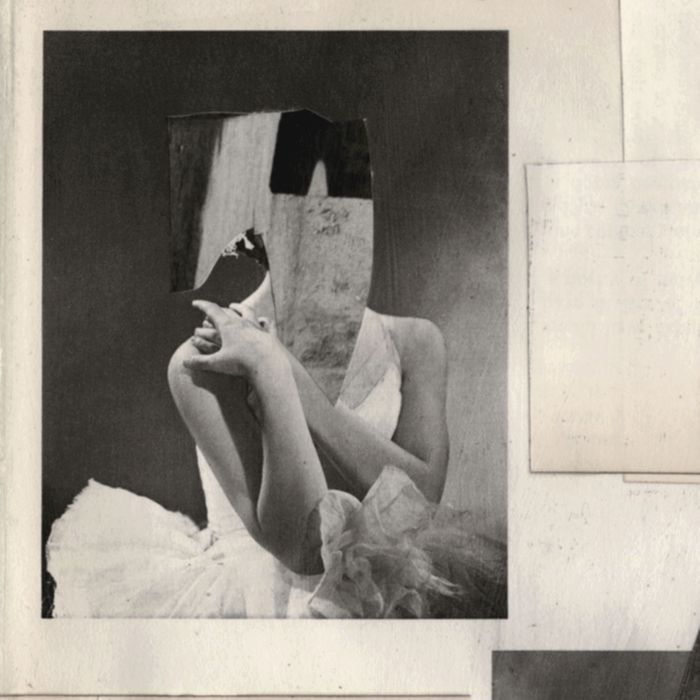 Photo-Illustration: James Gallagher
This week, a woman trying to explore her sexuality without her husband finding out: 44, married, Brooklyn.
DAY ONE
8 a.m. Drop my first kid at day care and stroll my second kid to my mother-in-law's a few blocks away. I'm very lucky that my MIL is very helpful, even if she and I don't click on an emotional level. Her love language is helpfulness — which is all you can ask for with two young kids and a full-time job.
9 a.m. I go to my office a few times a week now. I'm an interior designer and our office is a gorgeous showroom featuring our particular aesthetic and it's inspiring to be there.
11:30 a.m. I take a minute to look at my online-dating profiles. Here's the situation: I'm happily married to a man. We are great parents and best friends. But the sex is horrible. In our seven years together, I've faked every orgasm. I don't necessarily mind having sex with him — because I like being intimate together — but my body just does't respond to his. I've tried telling him what I like, and I've tried "working on it" but he just can't get me off. He doesn't know this, of course. He also doesn't know that I'm not turned on by him sexually. Sometimes I think maybe I'm 44 and I've just dried up down there. I don't know if it's my husband, or my body, or what — but I'm never wet anymore. I want to be in a sexual relationship with someone who makes me dripping wet. Like the old days.
12 p.m. I'm only browsing women online. I've never had sex with a woman before, but I watch a lot of lesbian porn. And frankly, if I'm going to have an affair with someone, I want it to be someone who really knows how to eat pussy.
5 p.m. Wrap things up to get home to the family.
6 p.m. Dinner is burritos from the local Mexican place. I drink two glasses of wine, which is the norm. My husband has a beer.
9 p.m. Kids are asleep and we try to get into a new TV show together. But we both think it's not that funny.
10 p.m. Get into bed together and kiss on the lips good night. We roll over and fall asleep. We don't even try to get sexy anymore; we only fuck every few weeks when I can tell he's dying for it. When we do fuck, I fake getting off 80 percent of the time.
DAY TWO
9 a.m. On the subway to work, I see that I matched with someone. Her name is Belle. She's beautiful and sensual looking. That's what I want … someone very sexual and hot. I sound like a guy now. We chat a little. I'm in a weird position because I want to keep my personal details private. But in doing that, I seem sketchy. And it's hard to get to know someone without talking about the fact that I'm a mother and my family is everything to me.
11 a.m. More chat with Belle. She's kinda too perfect. The goal here is just to hook up a few times with someone and have great sex and just feel like the horny, sex-positive person I once was. I don't want to tell my husband; he doesn't need to know. The goal is not to find a new love, or to leave him, I just want to get fucked really good a few times.
3 p.m. Leaving a client's brownstone in Brooklyn. She has everything and is still a very miserable person. You'd be shocked how many of my wealthy clients are truly, deeply sad inside.
4 p.m. Make plans to have a drink with Belle later in the week. I wonder if I'll follow through with it. I've never been unfaithful, but I want to see who I am after having hot sex again.
9 p.m. Husband and I try another show together. It's also pretty stupid.
DAY THREE
9 a.m. I had a puking kid up all night. Just to be safe, I'm bringing her in for a COVID test this morning. We're vaccinated of course but I can't send her to school without testing.
10 a.m. Wait around all day with her for results. Also waiting to see if I start puking too since I always get the stomach bug when my kids do. So far so good.
10:30 a.m. I have to tell Belle that tonight is up in the air but I can't explain that it's "up in the air" because my kid is sick … so I have to be vague, which feels shitty to me. I feel like some dick of a guy who's potentially ghosting a perfectly lovely woman. It's the best I can do right now, I tell myself.
2 p.m. Negative COVID test and my kid feels fine. But I still feel like I should not see Belle tonight just to be safe. I ask if we can move the date to tomorrow. She says no problem. Strangely, I don't feel too deceptive sending all these texts while my child lays on my lap and watches PBS Kids.
9 p.m. Kids are asleep. I can tell my husband is horny. I pour a third glass of wine and tell him to meet me in the bedroom.
10 p.m. We have "hot" sex by most people's standards. I ride him. We do it from behind. We fuck against our windows, which means people can see it. I tell him to spank me, etc. It's not kinky but I'm no beached whale either. He comes pretty hard and I fake my orgasm. It was fine. I'm glad we got it over with.
DAY FOUR
9 a.m. Everyone is healthy and back on track in my house. I'm at work and figuring out how to pull off tonight.
9:50 a.m. I text Belle that we should meet somewhere in Nolita. There are a few little restaurants there that feel tucked away enough, and also, there's a hotel around there that I like in case we decide to take it in that direction. She's young (30) and I really don't want to see what kind of crummy apartment she lives in. Not to sound like a snob but this is all about a fantasy for me. I really don't want to know if she's messy or collects plants or has a cat or whatever.
12 p.m. I have lunch with a client who is getting divorced and for some reason I tell her about my "naughty" plans. She loves it. I don't care if it's unprofessional; it's not like I'm in a position of power or anything.
4 p.m. Get home early tonight and order dinner for the family. Earlier today I told my husband I had dinner plans with friends. He never asks about details. He's kind of checked out in that way. "I'll be out until midnight probably!" is all he needs to know. Pre-pandemic I'd have dinner with my friends quite often, so being hyper-social again doesn't strike him as odd.
6 p.m. Shower while husband and kids finish up dinner. I shave my whole body. I'm excited.
7 p.m. I put on a dress that I've never worn before. It's long but silky and beautiful.
8 p.m. Belle is there before me. We kiss on the cheek hello. I've never dated a woman before but so far it doesn't feel so dissimilar from when I was dating men. I'm not as attracted to her as I thought I'd be. The conversation is a little tedious. I feel like I'm a big sister giving her advice. I'm not sure I feel like fucking her.
9 p.m. I have nothing to lose, so I confess and tell her that I have a husband and kids waiting for me at home. She looks shocked but she's also very understanding when I explain the whole situation. It's very generous of her to have empathy for my situation even though I sorta lied by omission to her this whole time.
9:15 p.m. Still want to get away from this date and go home. So that's what I do.
10:30 p.m. When I get home, my husband is asleep and I'm very happy to crawl into bed with him and leave this day behind.
DAY FIVE
10 a.m. I feel all fucked up and confused today. Belle was a bust. I don't look online all day.
1 p.m. I'm hungover and order way too much Thai food at the office.
5 p.m. I suggest to my husband that we all go out for dinner. It's Friday night. Why not? We take the kids to an overpriced burger place in our neighborhood, but it's family-friendly and has a happy hour.
6 p.m. Turns out to be a really fun dinner out. Feeling grateful for my family, and my husband.
9 p.m. We're watching a movie and apropos of nothing, I blow my husband on the couch.
DAY SIX
10 a.m. It's the weekend so I have to be careful about going online or swiping at all. I've often thought about how easy it would be for my husband to borrow my phone and see what I've been up to. If that ever happened, it wouldn't be the worst thing. I haven't cheated (yet) and my flirting with women could open up the communication between us. Getting caught could be the thing that revives our sex life. Then again, I'm pretty convinced that nothing can revive it. It was never good.
4 p.m. Lots of activities with the kids. Feeling like supermom.
4:30 p.m. I say I need a break and go in our bedroom to "rest," which means "swipe." There's an actress from L.A., Kate, who is coming to town for a few months. I Google her and figure out I've seen her on TV before. I like that I'm intimidated by this. We talk a little but I'll have to wait a week to meet her because she's filming and needs to stay focused. I'm such a loser but of course I'm turned on by this.
9 p.m. We lay on the couch and cuddle up tonight. Husband is watching basketball and I'm half-reading a book. It's comfortable and perfect, in our own weird way.
DAY SEVEN
11 a.m. It's my daughter's birthday today so we're doing a little pizza party in the park. Keeping it small for COVID reasons. My husband's mother is very helpful in facilitating everything. She's picking up and paying for everything. My parents — who pick up or pay for nothing — are coming in from Jersey. I love my parents very much but they only know surface information about my life. They don't know about my issues with my husband, obviously.
5 p.m. We're drop-dead tired from this party, but my daughter had a magical day. That's all that matters.
7 p.m. When I go to wash up for bed, I look at my phone and Kate has sent me a topless picture. That's super bold of her, but hey, I'm not complaining. She's obviously very sexual. I'm there for it. I write her back that I can't wait to get my hands on her. Once again, I'm completely vague and shady about my personal life, but she seems to be curious about me, and attracted to the fact that I'm so guarded.
10 p.m. On the couch with my husband wondering if Kate is the woman I'm meant to fuck. Maybe we'll have insane sex, like, once a year, until we're old ladies. Maybe that will be the thing to keep my marriage healthy. Maybe that will be my secret and no one else's. Maybe …
Want to submit a sex diary? Email sexdiaries@nymag.com and tell us a little about yourself (and read our submission terms here.)