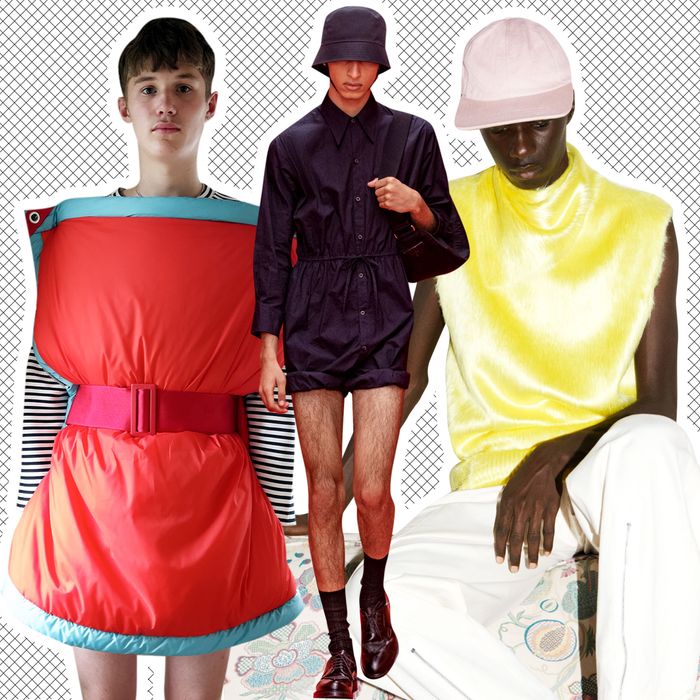 Photo-Illustration: by The Cut; Courtesy of Prada, Jil Sander, JW Anderson/Juergen Teller
Fashion has always served the purpose of setting trends and determining what's new and next, but this year offers a much bigger opportunity to redefine how we dress. The spring 2022 menswear shows happened (mostly virtually) across Europe last week, and we got to see the collections that designers cooked up during lockdown. The results were a little all over the place — but maybe in a good way. It's exciting when a season lacks trends or any sort of strict narrative because it allows you, the wearer, to mix and match and experiment with a bunch of different ideas. Below, nine styles that stood out.
Prada's Wrinkles
I used to have a personal vendetta against wrinkles, but ever since I let linen into my life, I've decided to embrace the look. Wrinkles can be a status symbol — a way to telegraph, I'm so relaxed, I don't even know where my iron is. Prada, of course, managed to do wrinkles that feel both casual and sophisticated. I'm so inspired, I'm tempted to embrace this man's leg hair too.
Dior's Bucket Hat Chains
You'd never have to worry about your Dior chapeau blowing away in the wind — or someone stealing it. The cactus is a reference to the brand's collaboration with Travis Scott and his label, Cactus Jack.
Loewe's Vegetable Jewelry
I can't tell you what's going on here, but I would like to be part of it.
Louis Vuitton's Outdoor Dining Gear
Where were these hats and hockey gloves in February when I was trying to drink a cocktail on the rocks without getting frostbite?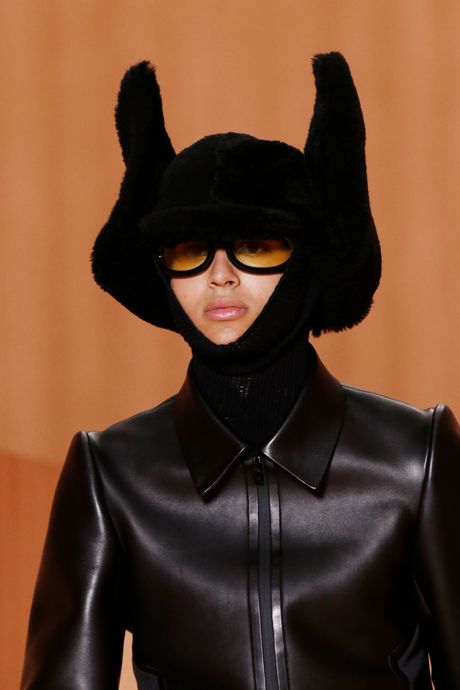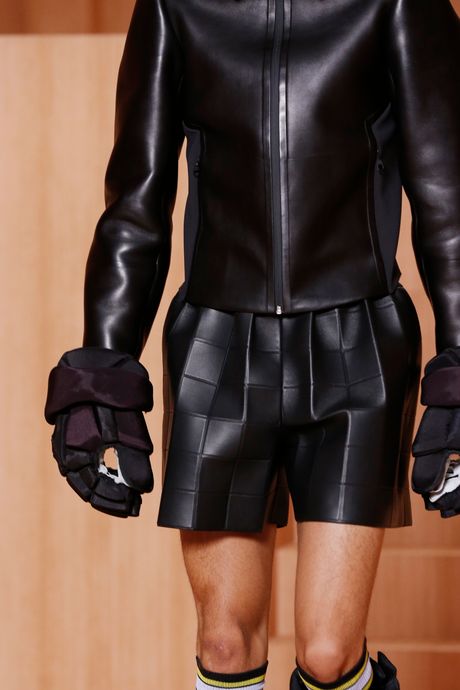 JW Anderson's #PillowChallenge
JW Anderson has had a lot of organic success on TikTok (the brand's crochet sweaters had a moment on the app last year). So it's only fair that the designer pay a little homage in return. This look bears an uncanny resemblance to the #PillowChallenge, which went viral during lockdown, but not in an obvious or gimmicky way.
Fendi's Cropped Suits
The Times recently declared: It's Crop Top Season. Being the Paper of Record, it backed this up with cold, hard data. Rent the Runway, for example, has reportedly seen four times the demand for crop tops in 2021 than in 2019, including triple the demand from women 35 and older. Clearly, men want in too.
Burberry's Strong Friends
Rideshare prices are currently out of control, so I may just ask my friends to carry me around like this for a while. I'll tell them it's trendy! And we can switch every 10 blocks.
Jil Sander's Mohair Bandannas
It's so hot outside right now that it's hard for me to even look at such a robust sweater, but at least it gives me something to anticipate for later this year.
Diesel's Jeans (Again)
Jeans had a bad year, but Diesel tapped Y/Project designer Glenn Martens to collaborate this season, and he's managed to give denim completely new life by playing with textures and patterns.