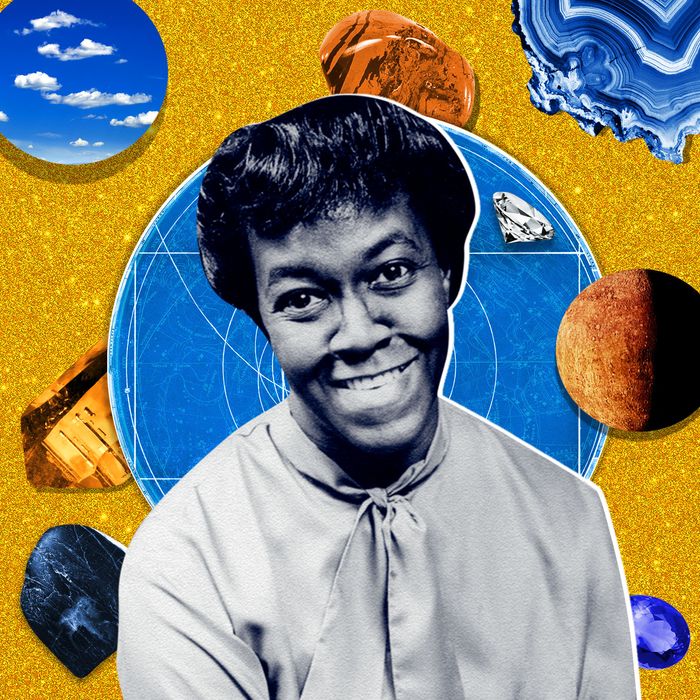 Gwendolyn Brooks, a Gemini.
Photo-Illustration: by: Preeti Kinha; Photos: Getty Images
On Thursday morning, a solar eclipse in Gemini offers the opportunity to change how you see the world and how you see yourself. This is a doorway into an unexpected new realm, an invitation to a life you never thought possible. Eclipses aren't always comfortable or easy, but they bring the change you need most. Then on Friday morning, action planet Mars leaves sensitive Cancer and enters bold and creative Leo. While Mars is in Leo, you can pursue even the most ambitious goals with confidence. It's time to go after what you want with passion and without hesitation.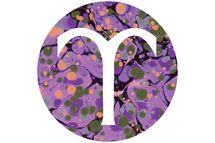 Aries Weekly Horoscope
Your emotions will always be complex and irreducible, and will resist your efforts at simplification. But this week can remind you that plenty of other things aren't so complicated at all. It's easy to get muddled and distracted by everyone else's clamorous opinions and constant provocations. But if you can get past all that noise, you'll find that your instincts are as sharp as they've ever been, and your vision as clear. You don't have to doubt your own experiences, question your own eyes. It really is as simple, sometimes, as trusting yourself.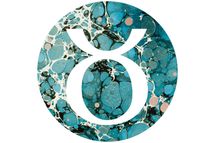 Taurus Weekly Horoscope
There's a funny kind of satisfaction to be found in worrying, in turning the same question over and over in your mind as an answer is slowly revealed. But this week, it's important not to let the gratifications of rumination hold you back from the pleasures of going out and living. This isn't a time to lock yourself away until you've solved some big riddle or completed a big project. Rather, get the results you're looking for by letting the world find you and change you, by opening yourself up to interruptions and interventions and beautiful, wild inspiration.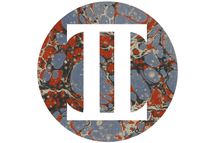 Gemini Weekly Horoscope
No matter how well you know yourself, or how carefully you've thought through your experiences, sometimes you don't know how you really feel until you say it out loud. You think you have a handle on your emotions, but then they spring out from you in strange, unexpected shapes. It's still important to speak with care, to try your hardest to say what you mean. But this week, don't feel bad if it's impossible to keep your words under total, measured control. You'll surprise yourself, and it won't be a failure but an opening, a gift.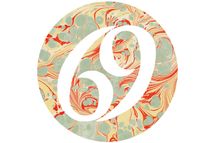 Cancer Weekly Horoscope
You've worked so hard lately — harder than anyone recognizes, harder even than you give yourself credit for. And on top of the labor of everyday life, you've been striving to treat others right, to make the world a better place to live in. Yet in spite of all this, you may feel like your endeavors haven't been enough. This week, though, the world will show you that your efforts have been worth something, that they've been necessary, that you've set wonderful things in motion. Trust that magic is happening, no matter how slowly.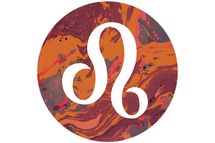 Leo Weekly Horoscope
What looks at first like turmoil can resolve, eventually, into clarity. What looks at first like chaos can turn out to be a beautiful, if imperfect, kind of wisdom. It's up to you not to leap too quickly to judgment; no matter how sharp and perceptive you are, it's possible to get it wrong on the first try, and there's nothing wrong with that. This week, you have plenty of time to try and try again, to reorient yourself, to change your mind. Let the world teach you how to learn, how to change, how to see.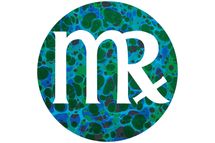 Virgo Weekly Horoscope
When it feels impossible to regain your confidence and you can't find any logical reason to keep believing in yourself, then the only solution is to embrace the illogical. This week, you're allowed to believe in yourself and the utter worthiness of your presence here on Earth without any proof or justification. You matter because you do, and the world needs you because it does. It's really as simple as that, and if you pay attention, the world will show you, again and again, how true this is.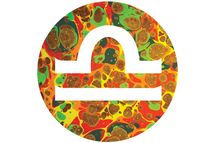 Libra Weekly Horoscope
You're highly attuned to other people's judgments and perceptions; you're able to anticipate their desires, pick up on their moods. Sometimes, though, all of this knowledge can become a burden. Other people's ideas crowd in your head; their emotions overwhelm your own. This week, try to grant yourself some relief from everyone else's needs and opinions. For now, you don't have to please anyone but yourself. It takes practice to stop caring so much, but you deserve to try: not because others don't matter, but because you matter, too.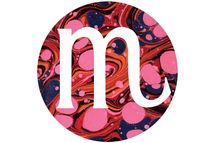 Scorpio Weekly Horoscope
For a while now, fending off discouragement has felt like a full-time job. It takes so much strength to keep the despair from dragging you under. But this week, the world will offer you the chance to do more than just tread water. You can live wildly and joyfully. Happiness is possible. Even though discouragement still lurks, still waits, it can't destroy you right now. This period offers the chance to inhale deeply, to look forward with hope, and to approach life with an open heart anew.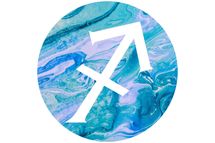 Sagittarius Weekly Horoscope
As much as you're yearning for steadiness right now, as much as you'd like solid ground to stand on, you'll have to wait a bit longer to find it. This isn't a punishment, and it isn't the universe testing your endurance, though it may well feel that way. Rather, it just means that the right kind of steadiness hasn't arrived yet, and until it does, there's no need to settle for anything less. This week, refuse to accept anything less than what you actually need. Wonderful things are coming; don't give up now.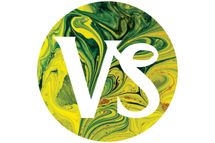 Capricorn Weekly Horoscope
It seems like life should get easier as you get older and more experienced, but really, living just gets more complicated the longer you do it. Better, to be sure, but also stranger, more complex. There are more memories to haunt you, more feelings to carry. This week, though, will grant you some relief. You've been shaped by the past, but it can't stop you from living in the present. Despite all you've seen, you can still be surprised. In the face of everything you've been through, you're still brave enough to take big, important risks.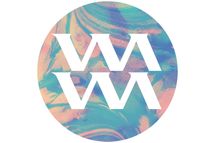 Aquarius Weekly Horoscope
You know that everyone's struggling, but it's still hard not to feel like you've been unappreciated and overlooked. As aware as you are that everyone's working with limited resources, it's still hard not to suspect you deserve more. And you do. And it isn't wrong to want to be seen fully and truly, to know that someone else gets it. This week, the world will surprise you with moments of genuine connection and recognition. Sometimes, all you need to keep going is the knowledge that the unique, brilliant light you bring to the world hasn't gone unnoticed.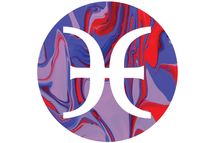 Pisces Weekly Horoscope
When enough goes wrong, you can convince yourself that nothing will ever go right for you again. If your hopes are disappointed, it's easy to start believing that frustration is the natural order of things. This isn't really true, of course — it's just hard to adapt to a constantly changing universe. This week, though, you'll get a glimmer of your old confidence, your old sense of belonging. You've been slowly developing new wisdom, new powers, and now you're learning to use them. You're returning to the best of yourself.
Read the weekly horoscopes for the week of May 31. The weekly horoscopes for the week of June 14 will be online next Sunday.
Get Claire Comstock-Gay's book, Madame Clairevoyant's Guide to the Stars, out now.