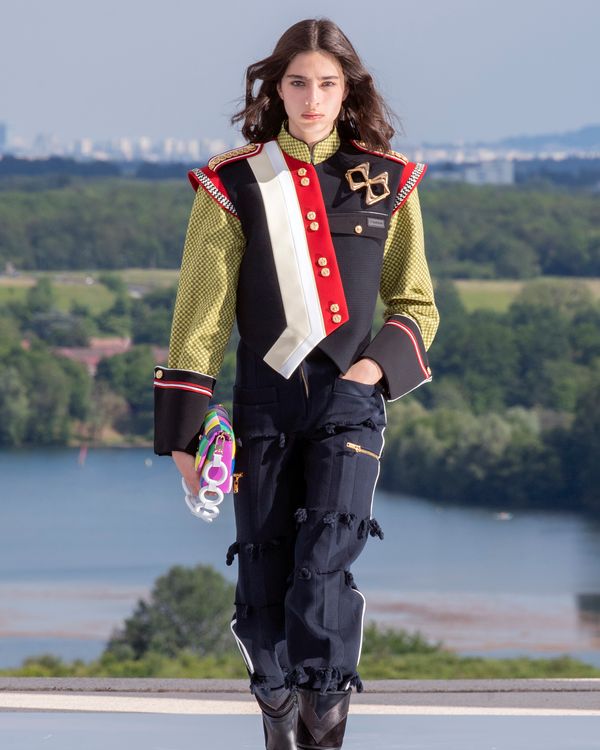 Photo: Giovanni Gianonni/Giovanni Giannoni
Lately, I've been thinking about what I would wear on a tropical getaway. As a fashion person with a flair for the dramatic, I'd certainly pack a sumptuous straw hat, a pair of attention-grabbing sunglasses, and even a designer beach volleyball. But yesterday for its cruise 2022 show, Louis Vuitton offered an entirely new suggestion about a potential vacation destination: outer space.
Currently, the only non-astronaut who's actually leaving Earth is Jeff Bezos since the voyage costs over $2.8 million, but if I were him, I'd be blasting off into space in the Louis Vuitton collection — an exuberant interpretation of creative director Nicolas Ghesquière's love for the '80s and sci-fi. One look in particular, which I would describe as high-fashion space cadet, seems especially appropriate for traversing the unknown depths of the universe: a graphic military jacket with a striped, asymmetrical closure and gridded jacquard sleeves "akin to luminous 'marching bands' of joyful color," as the brand explained in the show notes.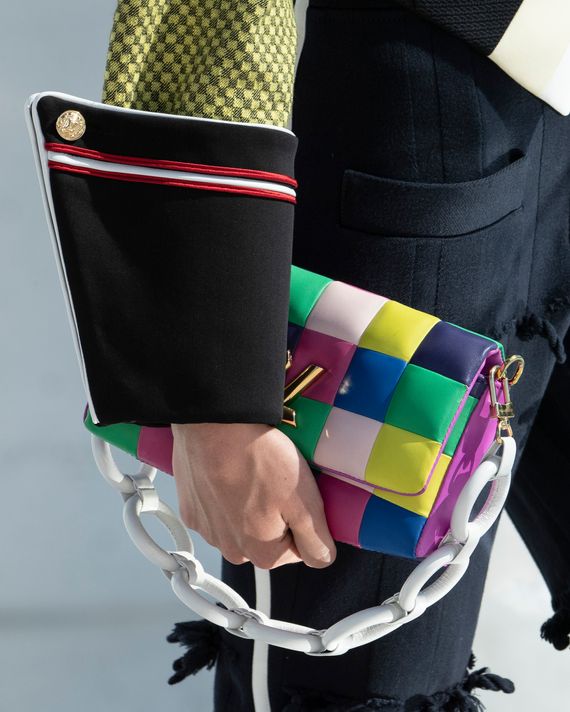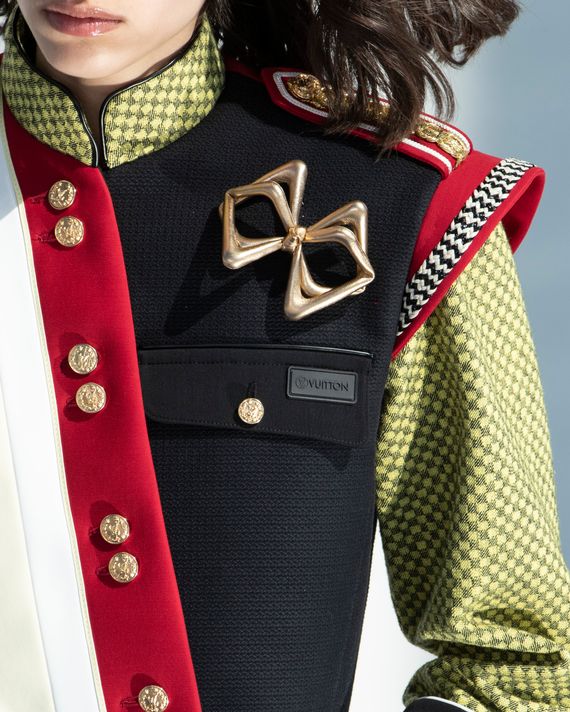 The show itself was set at the Axe Majeur, an architectural environment in the Paris suburb of Cergy-Pontoise, designed by Dani Karavan. "I like the concept of a stargate — an imaginary portal — that can transport us, our feelings, and our wishes to someone or something we love," Ghesquière told British Vogue, referring to the location.
"A collection of proud, positive looks that advance straight ahead, serenely," the show notes continue. "They are the picture of harmony in an environment that is so close and yet so far away, borderless and open to adventure. One needs nothing more than the most beautiful of passports: creation. As ever, it is unlimited and free."
Watch the entire Louis Vuitton cruise 2022 show below.