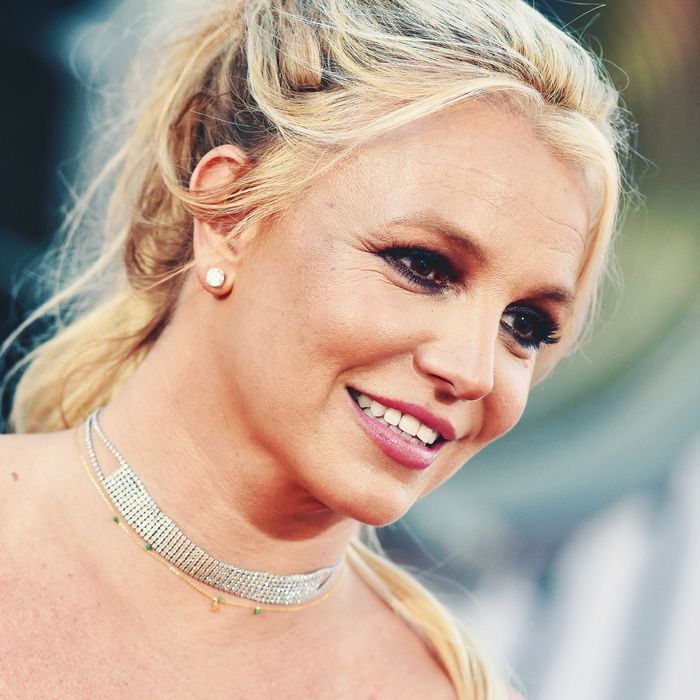 Britney Spears
Photo: Axelle/Bauer-Griffin/FilmMagic
Last Wednesday, Britney Spears saw a small but long-awaited win in her conservatorship case, with Judge Brenda Penny finally granting her the right to appoint her own attorney. Former federal prosecutor Mathew Rosengart — who currently represents high-profile clients including Steven Spielberg, Julia Louis-Dreyfus, and Keanu Reeves — will now serve as Britney's lawyer, marking the start of a new chapter in Britney's representation, after both her court-appointed lawyer and longtime manager resigned earlier this month.
Unlike the hearing in June, Britney was not expected to make a statement. However, she phoned into court to give a brief testimony confirming that she's done playing nice with her father, Jamie Spears.
"I want to get rid of my dad and charge him for conservatorship abuse," Britney reportedly said during the closed hearing. "I want an investigation on my dad. I'm here to press charges … I'm angry, and I will go there." During her June 23 testimony, we learned Britney's conservatorship is even worse than we imagined, especially when it comes to the control her father has reportedly wielded over her life. A recent New Yorker investigation provided more harrowing details on Jamie Spears's history of criticizing Britney's appearance, weight, and sanity, as well as the seeming glee he appears to take in his control of her. On one occasion early in the conservatorship, a family friend recalled Jamie "bellowing, 'I am Britney Spears!'"
During her most recent testimony, Britney said she's been "extremely scared" of her father for a while. "I'm not a perfect person … but their goal is to make me feel like I'm crazy," she said. "You're allowing my dad to ruin my life."
Britney's newly appointed lawyer also questioned Jamie Spears's involvement in the conservatorship, saying, "I don't know why Jamie Spears doesn't resign today. He purports to love his daughter and his daughter has repeatedly asked him to step down. So I'm going to give him the opportunity right now to voluntarily resign." Rosengart added, "Does anybody really believe Mr. Spears's continued involvement is in the best interest of Britney Spears?" Jamie's lawyer reportedly said "in no uncertain terms that they had no intentions of resigning."
Still, Britney appeared to be in good spirits after the hearing on Wednesday, celebrating what she called "real representation" on Instagram. "Coming along, folks … coming along," she wrote, also expressing her gratitude for the outpouring of public support. "Thank you to my fans who are supporting me … You have no idea what it means to me [to] be supported by such awesome fans !!!! God bless you all !!!!!" She used the hashtag #FreeBritney for what appears to be the first time.
And a few days later, she reiterated that she was absolutely finished cooperating with her dad, writing on Instagram: "Look I'm not gonna be performing on any stages anytime soon with my dad handling what I wear, say, do, or think!!!! I've done that for the past 13 years." (The post itself read, "Take me as I am or kiss my ass, eat shit, and step on Legos.")
She also spared a few lines for her little sister, Jamie Lynn Spears, whose silence on the conservatorship has raised questions among fans over the past few weeks. Though Jamie Lynn recently made a public statement insisting that she unequivocally supports Britney, the pop star seems to see things differently. "My so-called support system hurt me deeply !!!!" she wrote, calling out Jamie Lynn for using her remixed music in performances. "This conservatorship killed my dreams … so all I have is hope and hope is the only thing in this world that is very hard to kill … yet people still try !!!!"
As far as what's next for Britney, it's likely she'll file a petition to begin the long-overdue process of ending the conservatorship once and for all. Rosengart, meanwhile, is "moving aggressively and expeditiously" to oust Jamie from the arrangement, he said outside a court hearing on Monday. Thanking Britney "for her courage and for her strength," and Judge Penny "for her courtesy in welcoming my firm and I into this case," Rosengart told reporters: "I also want to thank Britney Spears fans and supporters. The outreach and support for my firm, myself, and most importantly Britney has truly been overwhelming from coast to coast and literally throughout the world."
This article has been updated.