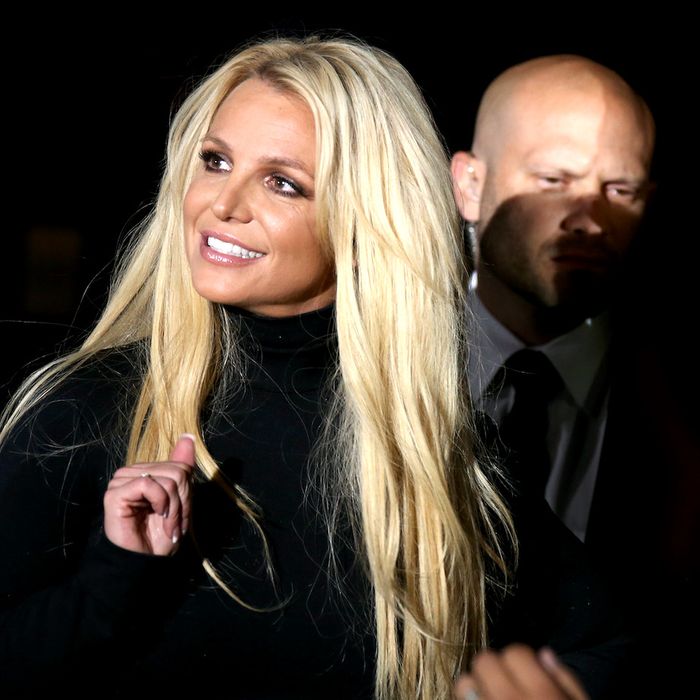 Britney Spears.
Photo: Gabe Ginsberg/FilmMagic
Samuel D. Ingham III, the court-appointed attorney who has represented Britney Spears in her conservatorship since 2008, has requested to resign. In a petition filed on Tuesday, Ingham asked to step down as soon as the court named a replacement, making him the latest in a growing group of people distancing themselves from the arrangement.
Since Spears made her emotional court statement on the conservatorship last month, questions have arisen about Ingham's role in upholding a system the pop star described as "abusive." Though she noted that she and Ingham had grown closer, Spears also said that she "didn't know [she] could petition the conservatorship to be ended." Ingham, as the New York Times previously reported, earns $475 an hour and has made nearly $3 million on Spears's case alone. Court records obtained by the outlet indicate that he may not have advocated for his client at hearings where she wasn't present. According to Spears herself, he discouraged her from speaking out about the conservatorship, one reason why she wants to select her own representation.
"He told me I should keep it to myself," Spears said. "I know I've … grown a personal relationship with Sam, my lawyer. I've been talking to him like three times a week now. We've kind of built a relationship, but I haven't really had the opportunity … to actually handpick my own lawyer by myself. And I would like to be able to do that."
Ingham has not yet filed a petition to end the conservatorship, which Spears repeatedly stated was her goal. In November, he did move to have Jamie Spears removed from the arrangement at Britney's request, a motion the judge denied last week. In the interim, though, the firm acting as Spears's co-conservator, Bessemer Trust, asked to be released from the case "immediately," and on Tuesday, the singer's manager of 25 years — Larry Rudolph — also gave notice. Though Rudolph clarified that he'd "never been a part of the conservatorship nor its operations," he would seem to be one of the people Spears accused of forcing her to perform. All these resignations, and yet, Jamie Spears remains resolutely onboard. Huh!