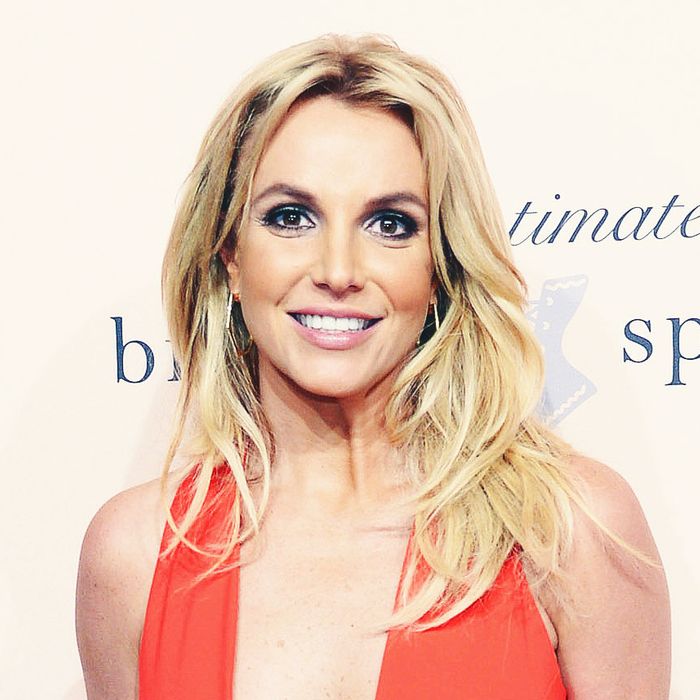 Britney Spears
Photo: Kevin Mazur/2014 Getty Images
In the weeks since Britney Spears came right out and called her conservatorship "abusive" — the first time she's spoken publicly on the subject in 13 years — it seems like everybody is taking up the #FreeBritney banner. Celebs want to free her! Planned Parenthood wants to free her! Even the U.S. Congress wants to free her, two representatives having introduced bipartisan legislation to put guardrails on arrangements like Britney's.
Introduced by Florida representative Charlie Crist (D) and South Carolina representative Nancy Mace (R), the Freedom and Right to Emancipate from Exploitation — or FREE — Act would give conservatees the right to ask a judge to replace privately appointed guardians. The New York Times reports that, under the FREE Act, people in Britney's position wouldn't have to demonstrate that they have been abused in order to petition for a new conservator; on a state level, the government would also subsidize the hiring of caseworkers to keep tabs on conservatees and their guardians' financial disclosures. Lawmakers hope the independent oversight would help fight fraud, and also provide currently missing data on how (and how many of) these arrangements are operating nationwide.
"We want to make sure that we bring transparency and accountability to the conservatorship process," Mace told the Times. "The Britney Spears conservatorship, it's a nightmare. If this can happen to her, it can happen to anybody."
Still, the FREE Act does not outline an easier path toward ending conservatorships, as Britney has repeatedly stated she wants to do. ("I just want my life back," she said in June. "All I want is to own my money, for this to end, and my boyfriend to drive me in his fucking car.") But it may have made it easier for her to oust her dad — another thing she has repeatedly stated she wants to do — from his conservator position earlier on. As it stands, Britney's new attorney, Mathew Rosengart, views Jamie Spears's removal as priority No. 1.
Meanwhile, Mace and Crist are far from the only lawmakers to have seized on the #FreeBritney movement in recent weeks. According to the Times, Texas senator Ted Cruz dedicated a whole episode of his podcast (?) to the cause. The House Republican Caucus text-spammed members, decrying Britney as "a victim of toxic gov't overreach & censorship." Democratic representative Seth Moulton called her conservatorship "the craziest" he'd "seen in a long time." And last week, disgraced Florida representative Matt Gaetz — currently under investigation for allegedly sex-trafficking a minor — showed up outside the Los Angeles courthouse where the pop star's latest hearing was being held, calling Britney's case "a black eye on the American justice system." While it seems likely that ulterior motives may have driven Gaetz to attach his name to a broadly concerning issue, he does seem to have his finger on the pulse here: "There's a lot that still divides us," he told the crowd, "but one thing we can all agree on is that Jamie Spears is a dick." Glass houses and stones, Representative Gaetz!